Shock bounces around the village after the tragic news and the police are beginning to arrive.Harriet is struggling with guilt and Cain is in complete and utter shock.
October 9 - 13
Meanwhile, Doug gives Gerry a job to pay off his debts, but Diane has already given Liv and Gabby work to keep them out of mischief. But could there be trouble ahead?
Elsewhere, Liv is disappointed when Gerry takes a bottle of vodka from the B&B and Gabby swigs from it to blot out her worries. Doug soon realises someone has stolen the booze and plays detective.
Later in the week, police arrive in the village, while Paddy gives Vanessa advice, but will it work?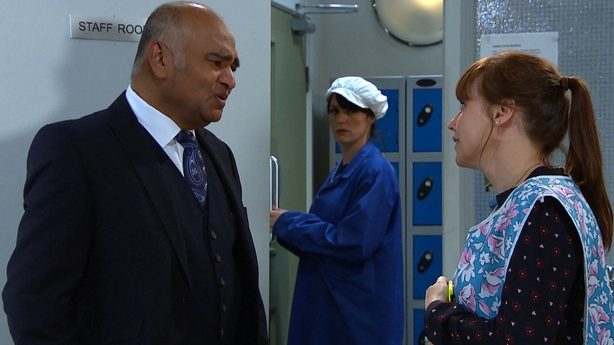 Also, Rishi is determined to meet Lydia's new employee Una, leaving Lydia feeling pressured to keep lying about this fictional creation.
Emmerdale, TV3, Mon - Fri, 7pm