This week on Hollyoaks, Darcy offers to help Jesse when the stripper for Adam's stag cancels at the last minute.
However, Adam is mortified when he realises his stripper is Darcy! Darcy kisses him and makes him question whether he should be marrying Maxine.
Elsewhere, Tegan is caught out by a patient when she's in full seduction mode waiting for Nick. She later tells Nick he has to dump Holly.
Hunter is embarrassed when Prince finds some drawings he did of Neeta. Hunter accidentally leaves the pictures on Neeta's desk and demands that Prince helps him get them back. They sneak into the school after hours and are shocked to see an injured Shane. Can they help him?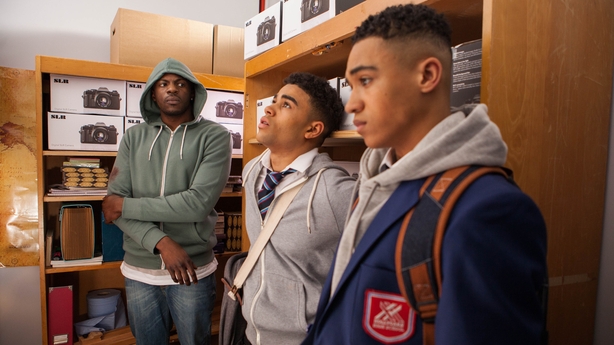 Everyone's excited about Maxine and Adam's wedding, but will Darcy do something to ruin their big day?
And Zack spots Nick and Tegan kissing at the hospital. Later, Tegan panics when she thinks she might have morning sickness...