This week on Hollyoaks, Nancy goes to an MS support group and is shocked when she bumps into her first ever boyfriend Kyle, who also has MS.
They reminisce about old times and later Nancy feels guilty when she doesn't tell Darren about her ex. Later, Nancy tells Darren about Kyle but lies and says that he's happily married.
Liam is furious over Grace's happiness and calls DS Thorpe for an update on his plan for revenge. Liam goes to the garage to find the gun that Grace shot him with to use as evidence.
Later, Esther is terrified when Liam locks her in a container and leaves her there. Grace becomes worried about missing Esther and Liam demands a £50,000 ransom from Grace to get Esther back.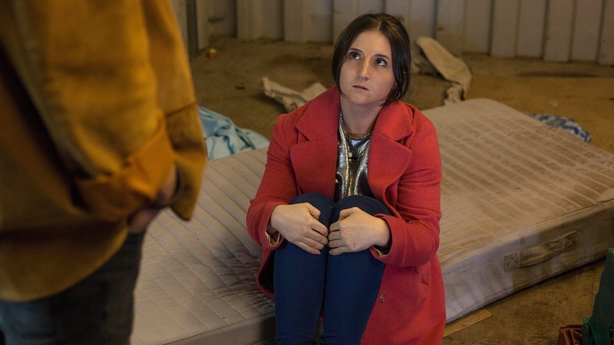 And Scott is desperately trying to find his biological mum and is devastated when Lynette gives him a letter from his birth mother, asking him not to find her.