This week on Hollyoaks, Bart blackmails Joel, saying he wants his watch or he'll reveal the truth about Katy to Warren.
Warren asks Joel about Bart's whereabouts as Sienna turns up to the garage. She ends up making a surprising confession. Later, Warren makes Sienna take a pregnancy test, what will the result be?
Meanwhile, Adam hosts an engagement party at The Loft and clashes with Neeta over Grace. As Adam toasts his fiancée Maxine, the proceedings take a dramatic turn.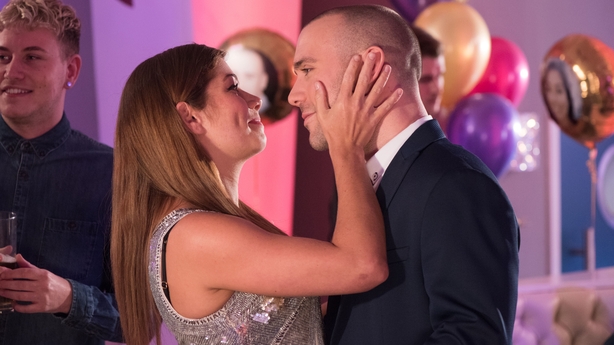 Elsewhere, Ellie is still struggling after Nathan's death but is over the moon when Freddie surprises her with a cabinet he made for Nathan's trophies. The moon sours when Ellie suspects Freddie had ulterior motives.
And Scott confides in Lily about a Christmas present he found one year from his father to his mistress. Lily recognises that the present belongs to Diane, were Diane and Scott's dad having an affair?