The funeral has been taking place in Dublin of the former Father Ted actor Frank Kelly, who died suddenly at the weekend.
President Michael D Higgins and his wife Sabina joined family and former colleagues for Requiem Mass at the Church of the Guardian Angels, in Blackrock where he was remembered as a loving family man and a comedy legend.
Among those paying their respects were Graham Linehan and Arthur Mathews, the co-writers of the comedy series Father Ted, broadcaster Gay Byrne and Riverdance producer Moya Doherty.
Kelly, who was 77, passed away exactly 18 years since the death of his Father Ted co-star Dermot Morgan, who also died on a Sunday.
During the funeral mass his son Emmet paid a warm and humorous tribute to his father saying,
when he gets to heaven, when they choose to let Fr Jack through the duty free at the pearly gates, it'll be the first time anyone ever told St. Peter to feck off.
His son Stephen also remembered Frank as a practical joker.
"Water fights and water bombing in our house were considered both outdoor and indoor activities", he told the congregation.
The chief celebrant Father Bill Fortune said Frank had "2 o'clock in the morning courage", not a hot-headed but a cool courage as he battled Parkinson's disease, cancer and a failing heart over the past decade.
A number of poignant gifts were brought to the altar including the Irish Times crossword, which he undertook every day, and a picture of his beloved 40 Foot in Dublin Bay.
Along with 17 flowers, representing each of his grandchildren, a copy of his recently published autobiography The Next Gig was also brought to the altar.
After the service, Arthur Matthews described Kelly as a legend saying "he was naturally very funny, he was great, he had a great life".
"He packed a lot in. He'll be missed, he was a legendary figure in Irish comedy", he added.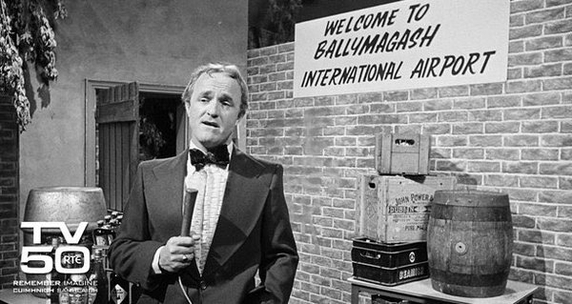 The much-loved actor was a veteran of stage and screen for 60 years.
He became a household name following including stints on RTÉ's satirical show Hall's Pictorial Weekly where he played Councillor Parnell Mooney, sending up local Irish politics at the time. The role won him a Jacob's Award in 1974.
However it was his scene-stealing turn as foul-mouthed Father Jack Hackett on Channel 4 sitcom Father Ted brought him international recognition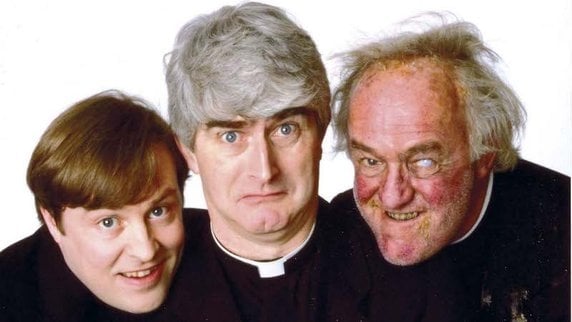 He also appeared in popular RTÉ soap Glenroe between 1999 and 2001 and later spent five months on the cast of ITV soap Emmerdale. In 2014 he appeared as the judge in Mrs. Brown's Boys D'Movie.
Last November, Kelly revealed that he had been diagnosed with Parkinson's disease, but said he was determined to live life to the full despite the condition.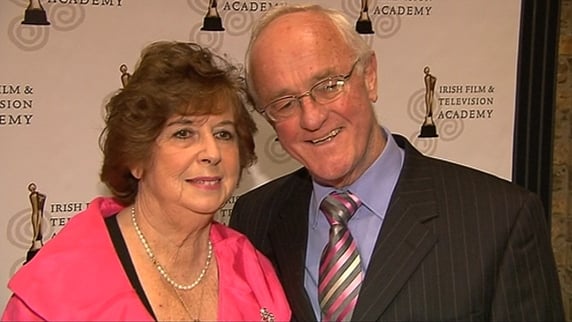 "I've been working as an actor for over 50 years, and a shaky hand certainly won't stop me. I remain open to offers for work on stage and screen. I'm quite available and my mobile is always on." he said at the time.
He is survived by his wife of 51 years Bairbre, 7 children and 17 grandchildren.