No one wants to end up with a clunker of a novel - or indeed limp short stories - on their hols, so with worthwhile reading experiences in mind, Paddy Kehoe selects TEN of the best books on offer this summer.
1
The Way We Were
Sinead Moriarty, Penguin Ireland
Alice and Ben. A couple like any other. Bound together by love, work, children, familiarity, a shared sense of purpose. Arguing about the usual things too - in-laws, whose career is more important, which of them is a soft touch with the children, who hates change and who craves it. But when Ben takes a step into the unknown, and brings devastation on the family, it forces them to look at everything in a whole new way. Because, as far as they know, this is the end of the line for their family. Will there be a second chance for the beleaguered couple turns out to be the burning question. Sinéad Moriarty's novels have sold over 700,000 copies in Ireland and the UK and he has been shortlisted for an Irish Book Award for each of her nine previous novels.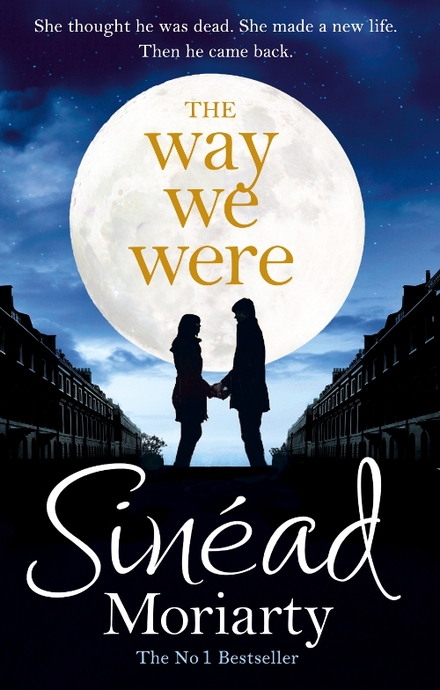 2
Go Set a Watchman
Harper Lee, Random House
Originally written in the mid-1950s, Go Set a Watchman was the novel Harper Lee first submitted to her publishers before To Kill a Mockingbird. Assumed to have been lost, the manuscript was discovered in late 2014. Go Set a Watchman features many of the characters from To Kill a Mockingbird, but as they have evolved in their lives twenty years later. Returning home to Maycomb to visit her father, Jean Louise Finch —Scout — struggles with issues both personal and political, involving Atticus, society, and the small Alabama town that shaped her. Exploring how the characters from To Kill a Mockingbird are adjusting to the turbulent events transforming mid-1950s America, Go Set a Watchman is by no means a dour affair and incorporates interesting dashes of humour. To Kill a Mockingbird has to date sold over 40 million copies. It was first published on July 11, 1960, won the Pulitzer Prize and was adapted into a 1962 movie of the same name, starring Gregory Peck in an Oscar-winning performance as the attorney Atticus Finch.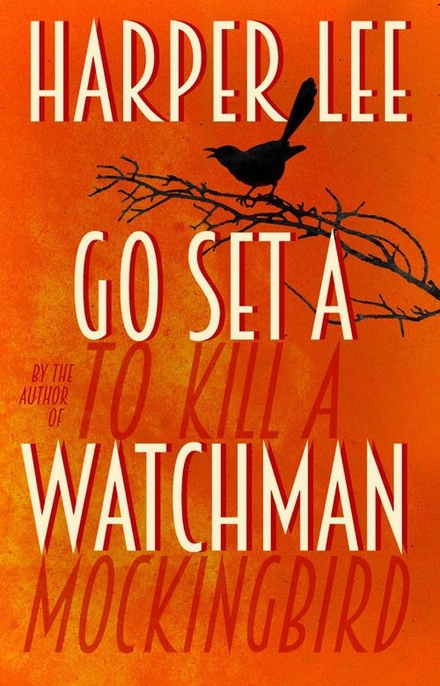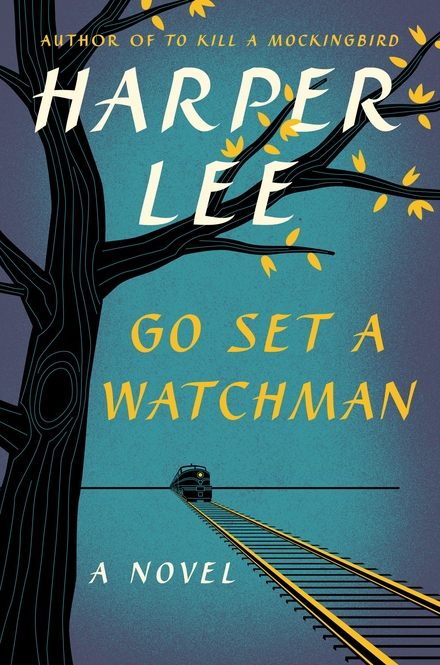 Cover of the US edition immediately above

3
The Long Hot Summer
Kathleen MacMahon, Sphere
Irish novelist – and former RTÉ reporter - Kathleen McMahon's new novel, The Long Hot Summer is the second book in a two-book deal worth €684,000 to the author. But it didn't come easy, as the author herself revealed in an Irish Times article when the book was released in May. "The first problem I encountered with the second book was the fact that it was a book before I even started writing it," she wrote, with impressive candour. "It existed, as a line on a contract. In my case it even had a tentative title and an approximate word count. Whereas the first book started out as a secret I kept even from myself, this book was out there in the world before a single page of it was written."
As The Long Hot Summer begins, we are introduced to the much-respected MacEntee clan who have put their stamp on Irish society with their individualistic ways. When Alma, the TV star of the family, endures a terrifying act of violence. the MacEntees find themselves struggling to make sense of themselves. Secrets come to light and the family reputation is in question as Deirdre, the flamboyant matriarch of the family plans a birthday party for herself, which involves a shocking surprise.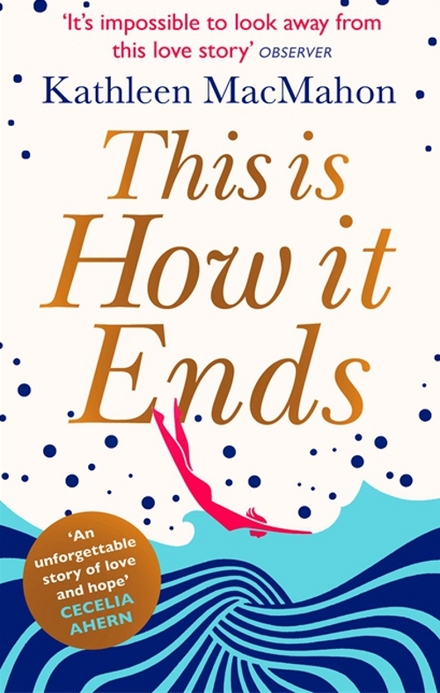 3
The Girl Missing From The Window
Paul O' Reilly, Doire Press
Paul O'Reilly's debut collection of stories is often topical in its small town scenarios, yet the author transcends topicality with style and mastery, as he delves deep into utterly convincing human stories. O'Reilly is unflinching, if you wanted to sum up in a word the tenor of the best of his nine stories. He faces up to harsh domestic realities, while occasionally wrong-footing the reader with a kind of clinical deftness. This reviewer was well into the story What Rose Did before he realised that the narrator was a mother not a father - the pink nightgown was the giveaway (although anything is possible, yes). That story begins as an innocuous slice of life, young kids and the joy they bring, all hunky dory. However, as the tale progresses, the author draws the reader into the most upsetting thing that teenagers might bring, depicting in one family the aftermath of a young girl's suicide attributed to cyber-bullying. This is dirty realism, 2015-style, and every permutation of such horrors are plausible in our country today. This is equally the case in the story The Love Drug, in which a young woman fatally overdoses at a 30th birthday party. But O'Reilly regularly leavens the drama with his fine ear for comedy, wry and otherwise - bathos is the dominant note in Guys and the Way They Might Look at You, his masterful story about two swinger couples on a weekend in Cork which goes pear-shaped.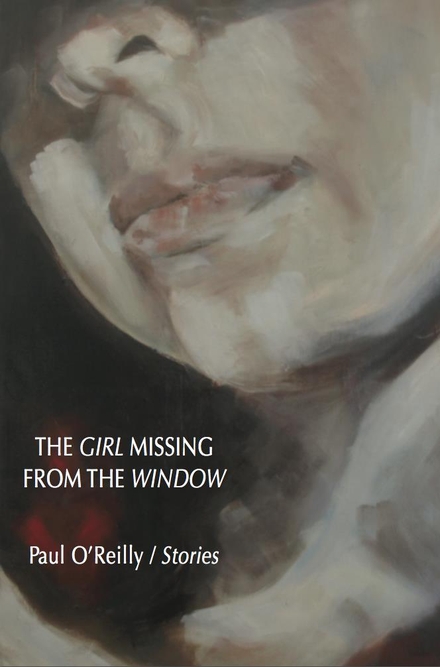 5
Unravelling Oliver
Liz Nugent, Penguin
"Gone Girl meets The Spinning Heart… a great cracking read… I couldn't put it down," declared Ryan Tubridy on this novel, which was recently issued in paperback. Oliver Ryan is a handsome and charismatic success story. He lives a life of enviable privilege and ease with his wife, Alice. Suddenly one evening after dinner, Oliver attacks Alice so viciously that he beats her into a coma. Oliver is stunned by his own actions. In the aftermath, as everyone tries to make sense of this act of savagery, he tells his story, as do those whose paths he has crossed over five decades. Hailed for its mastery in the realm of psychological suspense.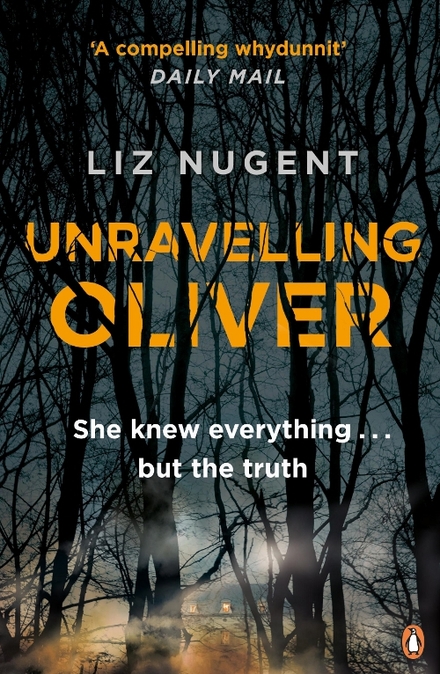 6
Whiskey Tango Foxtrot
David Shafer, Penguin Ireland
Deep in the forest near Burma's border with China, a young woman sees something she wasn't supposed to see. In Portland, Oregon, a young man crashes his bicycle on his way to work - and then gets fired. In New York, a famous self-help author goes on daytime TV - and suddenly conceives 'a book that would take him beyond talk shows'. What connects these three people - though they don't know it yet - is that they have come to the attention of the Committee, a global cabal that seeks to privatize all information. Each of them will, in their different ways, come to take part in an elaborate hi-tech-resistance struggle played out online. Along the way, the characters are forced to confront their own demons, reconsider their values, and contemplate the meaning of love, family, friendship and community. In sum, the much-acclaimed Whiskey Tango Foxtrot explores the possibilities and hazards of our online lives.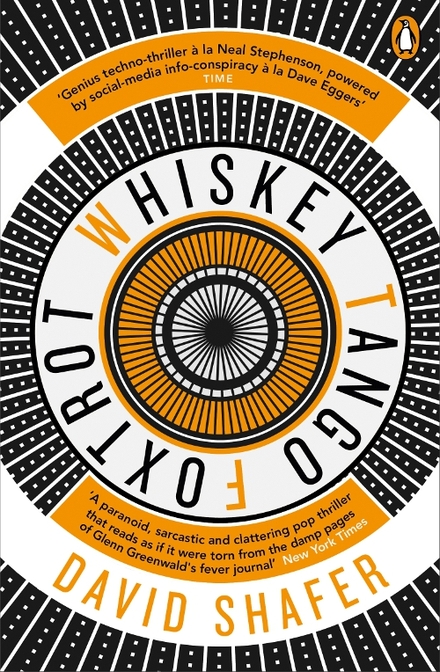 7
The Blue Room
Georges Simenon, Penguin Classics
Tony is married to the gently submissive Gisele and they have a young daughter Marianne. The childless Andrée is the wife of sickly Nicolas. Residents of the village of St Justine, Tony and Andrée are indulging in a lusty affair at the Hotel des Voyageurs in the nearest big town of Triant. Playing away from home, in other words, the lovers meet regularly, with the connivance of Tony's brother, who is the owner of the hotel. One hot August day, the frighteners are truly put on Tony in the Blue Room of the title, when through the window of the love nest he sees Nicolas approaching the building. Tony suspects that he has twigged the torrid affair, although this is never actually made clear in the ensuing tale. Frightened at losing what he has, Tony runs for cover and resists resuming the liaison, as he tries to hide in the camouflage of domestic comfort. But this will not be possible, and the affair is fated to be the catalyst for murder. No more should be divulged, as it will spoil this compelling 156-page thriller from the author of the Inspector Maigret series.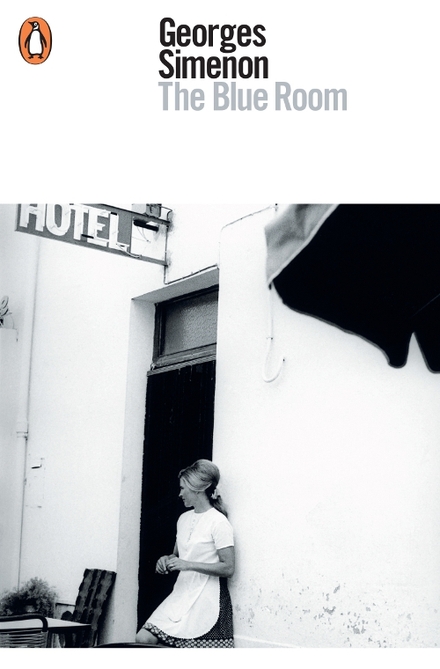 8
Over Our Heads
Andrew Fox, Penguin Ireland
The young Irish writer Andrew Fox (born Dublin 1985) now resides in New York and his first, 213-page collection crackles with tales from both sides of the ocean, wandering pretty much at ease through the social strata in the case of his native Ireland. In The Parcel, a mysterious package hovers at the centre of Dublin suburban newness as three neighbours get to know each other when a dog goes missing. The story swells beautifully with possibility and a tenuous sense of how things might go afterwards Pennies, the opening story, is set in a scraggy Dublin wasteland, as two mates pass the time putting coins on railway tracks. One of them has occasional bruises on his face, pointing to a violent home, and, within defined limits, the story opens up and works its way deftly towards a fascinating conclusion. The second story, Manhood, is all alco-pops and cans and hitting on girls and aggro. In the story Everything, Fox deftly conjures a convincing rural setting, as a young fiancé approaches marriage into a prosperous farming family. In the story Are You Still There?, the setting is New York as a young Dublin man brings his American girlfriend to Ireland for the first time. The visit somehow poisons the relationship and the young woman's experience of the country merely disillusions her. All in all, a very fine debut.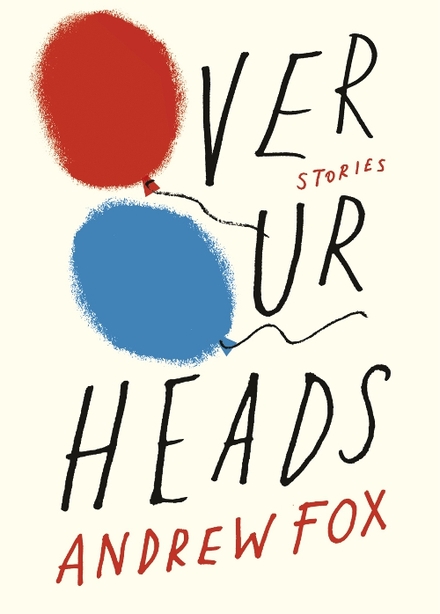 9
The Mark And the Void
Paul Murray, Viking, due July 30
What links the Investment Bank of Torabundo, www.myhotswaitress.com, an art heist, a novel called For the Love of a Clown, a four-year-old boy named after TV detective Remington Steele, a lonely French banker, a tiny Pacific island, and a pest control business run by an ex-KGB man? The Mark and the Void is the new comic novel from Paul Murray (Skippy Dies) which links these disparate phenomena into a curiously revolving whole. Marooned at his banking job in Ireland, Claude Martingale is approached by a down-on-his-luck author, Paul, looking for his next great subject. Claude finds that his life becomes more exciting under Paul's fictionalizing influence. He falls in love with a beautiful waitress, as the Bank of Torabundo inflates through dodgy takeovers and derivatives-trading, echoing recent real life events on this islands. The Mark and the Void examines the deceptions carried out in the names of art, love and commerce. Murray's debut, An Evening of Long Goodbyes, was shortlisted for the Whitbread First Novel Award in 2003. Its successor Skippy Dies was shortlisted for the Costa Novel Award in 2010 and the National Book Critics Circle Award in the United States. The Mark and the Void is his third novel.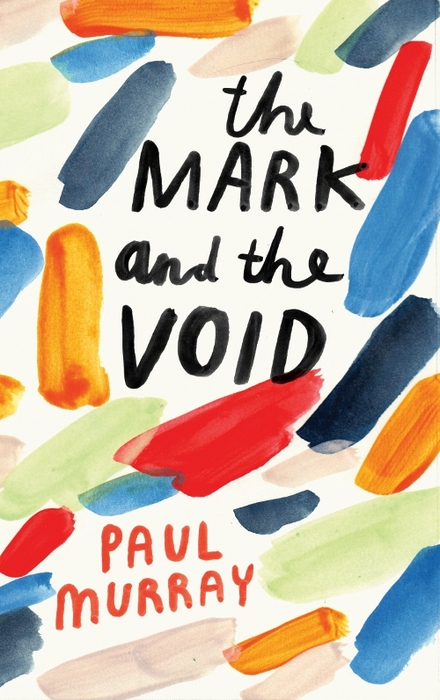 10
Harvest
Jim Crace, Picador
Jim Crace had contemplated actually giving up novel-writing for a variety of reasons prior to completing Harvest, which was shortlisted for the Man Booker Prize in 2013. Presumably he may reconsider his decision in light of the fact that Harvest recently won the International IMPAC Dublin Literary Award 2015. The 273-page novel is set in an unspecified medieval period as a village begins to experience strange happenings, with the arrival of three strangers - two men and a strangely magnetic woman – who wreak insidious havoc in the community. The harvest is ruined as allegations of witchcraft begin to surface and punishment is meted out to the innocent.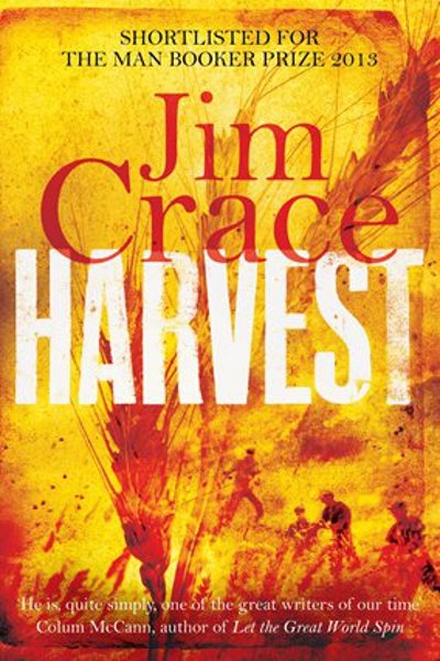 Paddy Kehoe