In Elementary at 9.00pm on Sky Living internet leaks take centre stage, while The Escape Artist at 9.00pm on BBC One continues to mix the legal and the lethal – and there's a blazing fire on board a school bus in Ireland's Sea and Rescue at 8.30pm on RTÉ One.
Ireland's Sea and Rescue, 8.30pm, RTÉ One
Bláthnid Ní Chofaigh's back with another look into the often dangerous working lives of those whose job it is to save lives – often in extreme circumstances. In this week's episode it's the turn of the fire fighting services. While having to deal with a bus full of school children, a Cork city fire crew battle to extinguish a blazing fire on board the vehicle. After this dose of reality, you can dip into the curious world of Homeland on RTÉ Two.
Elementary, 9.00pm, Sky Living
This show is just so much fun. Tonight's episode sees Holmes caught in the topical internet leaks debate when a civil contractor disappears after publishing top secret information online. A group of cyber-activists attempting to protect the informer take trolling to a new extreme to obstruct the investigation. Despite the drawbacks of the internet, Joan decides to surf the web's dating scene, even though her hands are already pretty full with the current man in her life, Sherlock Holmes.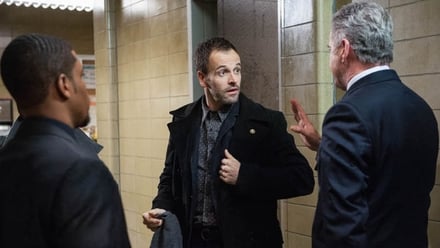 The Escape Artist, 9.00pm, BBC One
Last week's opener set things up nicely for David Tennant's barrister Will Burton. Liam Foyle is back in the dock with Maggie leading his defence, determined to prove she is Burton's equal by getting the serial killer acquitted. The prosecution barristers are less confident - with no physical evidence and key witness Will unable to get involved, they need all the help they can get. As the defendant continues to terrorise his loved ones, can the brilliant barrister triumph?