Steve Coogan has said that one of his biggest regrets is not taking up an offer to star in Father Ted.
The clerical sitcom was written in a room down the corridor from where Coogan was working on Alan Partridge and he told Ryan Tubridy on last night's Late Late Show that he regrets turning down an offer from writers Arthur Matthews and Grahem Linehan to take a role in the comedy.
"One of my bitterest regrets is that I didn't play a part in Father Ted because they offered me the part of an RTÉ presenter during the Eurovision."
Coogan also spoke about his Irish roots and says that his Mayo accent got the Chris O'Dowd seal of approval when he appeared in O'Dowd's hit show Moone Boy.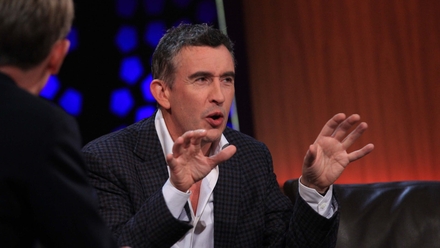 Coogan told Tubridy, "A lot of British people try and do Irish accents and make a dog's dinner of it because they do this sort of generic Irish accent and it's never from anywhere.
"Chris O'Dowd, who of course wrote and stars in Moone Boy, my company produced it and I was really pleased with it because Chris did a really good series that's very Irish but not in that clichéd way that Irish people are used to being patronised by when people try and bestow on them something that they're not."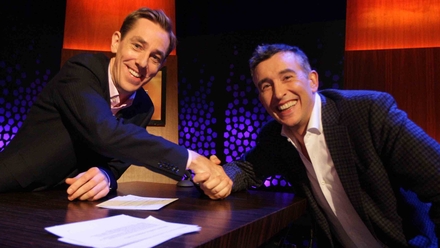 On the Alan Partridge front Coogan revealed that he sees Alan as the kind of relative you like to see on the holidays but would hate to live with. After spending so much time playing the socially awkward chat show host when working on film adaptation Alpha Papa, he is now taking a break from him.
"Sometimes if I don't do Alan for a long time I miss him and want to go back and do him. I've done quite a lot of him recently with the film and everything so I feel I need a break from him but I'll always go back to him, he's like an old friend."