Multi-instrumentalist Roland Kirk is the inevitable star of this pleasant 1962 outing from drummer Roy Haynes and friends, recently reissued on vinyl.
The music is buffed and polished and nothing too wild at all - hard bop shading into post-bebop - but Kirk does, in fact, handle a mildly bewildering array of instruments. He packed his tenor sax, manzello, strich, C flute, nose flute - yes, no kidding. Then he would, with consummate ease, shine in the company of Tommy Flanagan on piano and Henry Grimes on bass.
The session was recorded in May 1962 in Rudy Van Gelder's New Jersey studios.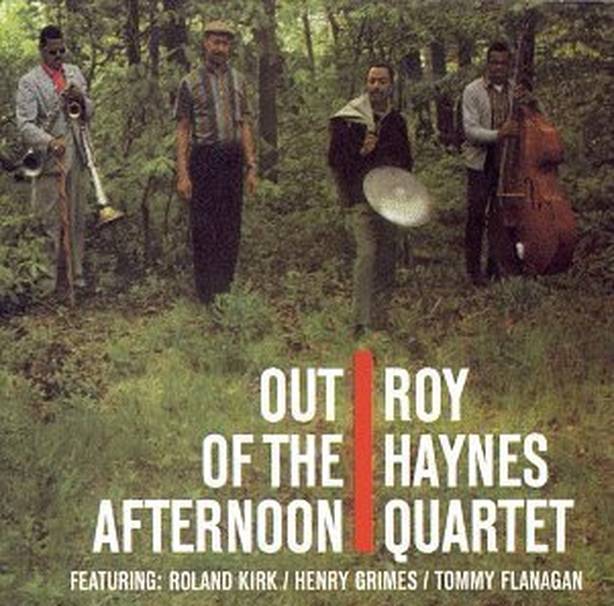 The aforementioned 'stritch', by the way, is Kirk's Buescher alto sax, while the 'manzello' was in fact a saxello with a custom-made large bell and modified key-work.
In any case, not to worry, the horses ain't frightened. Moon Ray, a tune associated with Artie Shaw who co-wrote it, opens proceedings with pleasant elasticity, a good-humored six minutes odd, followed by equally blissful tunes like Haynes' own Raoul, which, we read, features one of the few bowed bass solos on records from that early sixties period.
There is an endearingly buoyant reading of Bart Howard's Fly Me to the Moon and a tenderly lissome interpretation of Leo Robin and Ralph Rainger's If I Should Lose You. Haynes's own Long Wharf is another highlight and there is a charming reading of Some Other Spring.
Snap Crackle, Haynes' tune - whose title attempts to evoke the sound of his drumming style - is another vehicle for Kirk to do some dynamic moves. Believed by discerning aficionados to be in rather undervalued, this companionable, trouble-free recording is something of a low-key treat. Set things right in your own mind with a listen and maybe even a purchase.
Paddy Kehoe