BRMC albums? You can have any colour you want so long as it's bleak
At this stage, we all know how it goes with an album from Californian survivors Black Rebel Motorcycle Club. Nearly 20 years into their career, they've made a virtue of cleaving to a sonic blueprint of corrosive guitars, sullen menace and stoned reverie.
There will be barely audible lyrics about toxic love and seedy self-destruction, there will be vapour trails of distortion, there will be countless nods to the scuzzy fuzz rock of The Jesus and Mary Chain, there will be songs called Ninth Configuration, Spook, and Haunt . . .
However, Wrong Creatures is BRMC's best effort in years and more proof that wimp rockers like The Killers aren't fit to shine their leather kecks. Produced by Nick Launay (Nick Cave, Arcade Fire and, much further back, Public Image and Gang of Four), it fair broils with the ominous slow build of DFF, King of Bones quivering gothic moans, and the thrilling way Spook's brooding gloom is sliced right open by a lacerating guitar solo.
There is a touch of the magnificent moodiness of The Doors at their darkest but the wounded fatalism does verge on self-parody in places. But then comes Question of Faith, essentially The Doors playing a JAMC song, and the great Circus Bazooko, one truly freaky phantasmagoria which proves that BMRC have more than just FX pedals in their arsenal.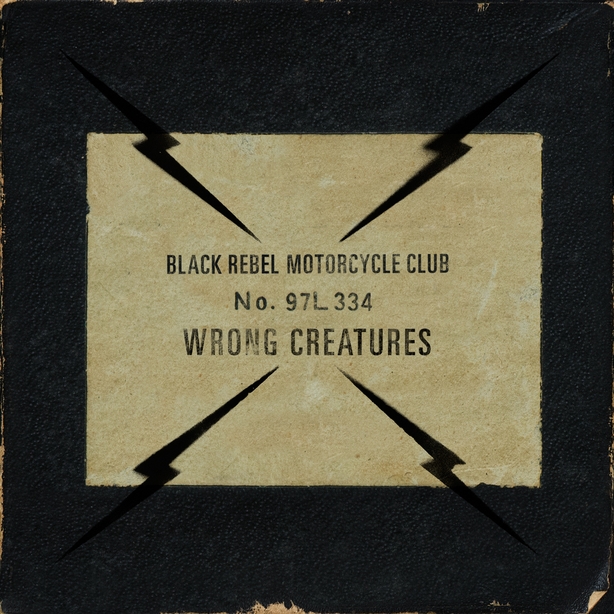 So after all these years, like desert rats, they come prowling, growling and, indeed, scowling back into action. It all sounds like Death Valley crumbling in slow motion. It is languorous and dazed, immersive and hypnotic but at just a minute short of a full hour, Wrong Creatures is far too long. Keep the skip button and a strong coffee to hand.
Alan Corr @corralan