The Lowest Common Denominator kicks off with Fat Cat, a sense of warm playfulness and sparkling interplay between Alan Barnes on alto/baritone sax & clarinet and Gilad Atzmon (England by adoption, born Tel Aviv) on alto & soprano sax and bass clarinet.The piece culminates in a great salvo of eager duetting from both gentlemen, ably abetted here by Frank Harrison on piano, Chris Higginbottom on drums and Yaron Stavi on double bass.
Altzmon's Blip Blop is a loping, jaunty exercise, based on a kind of skewed blues motif. The title track itself, The Lowest Common Denominator holds the listener's attention throughout its six minutes, being a veiled, introverted enigma of a tune.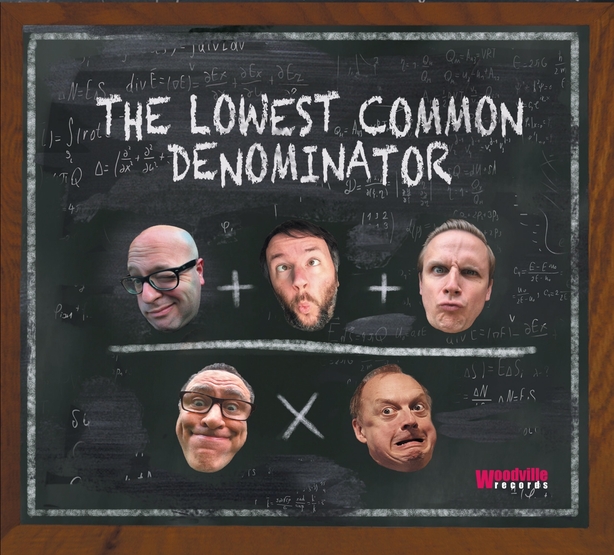 Sweet Pea is a slow, ambling ballad, with curious echoes at the start of the Blackburn/Suessdorf classic, Moonlight in Vermont. It's a cinder still burning in the fire-place of world-weary sophistication. The centre doesn't hold in the best possible way, the track is elusive and evasive about what it's about (and sometimes it's best anyway not to be too curious about what jazz tunes are trying to tell us - it's jazz, man.)
Phonus Bolonus picks up tempo again, whizzing us through its swing doors, lithe and trim in a kind of deconstructed salsa mood. The quietly plangent Pro-State Solution seems to deliberately quote Antonio Carlos Jobim's Corcovado, before taking its own rambles around the mountain, as it were. The pace picks up again on Giladiator on what is an album of (mostly) upbeat delights. Recommended.
Paddy Kehoe
woodvillerecords.com facebook.com/gilad.atzmon twitter.com/GiladAtzmon gilad.co.uk