In a magical world of sorcery, shapeshifting and well… dungeons and dragons, Chris Pine's Edgin and his barbarian partner in crime, Holga (Michelle Rodriguez) lead a team on a mission to steal a fortune, reunite with Edgin's daughter and resurrect his murdered wife.
"No experience necessary" claims the poster for Dungeons & Dragons: Honor Among Thieves. The marketing team want to make it clear to potential audiences that you need to know absolutely nothing about the 50-year-old role-playing game this film is based on. And while that's very true, it's doubtful they knew just how refreshing the claim of "no experience necessary" is for a large-budget family action comedy.
We need your consent to load this YouTube contentWe use YouTube to manage extra content that can set cookies on your device and collect data about your activity. Please review their details and accept them to load the content.Manage Preferences
In a world where similar scale films are part of a rich shared cinematic universe and your understanding of the latest Ant-Man instalment is dependent on whether or not you watched Loki on Disney+; Dungeons & Dragons, with its simple plot, clear goals and light-hearted fun, is a more than welcome tonic to a landscape of cinematic big-budget confusion.
That's not to say D&D is miles away from the Marvel Cinematic Universe. There are a lot of Guardians of the Galaxy in this motley crew of uniquely skilled thieves with a charming but goofy fast-mouthed leader. There's also a dash of Pirates of the Carribean's irreverence and a pinch of Indiana Jones' wit. Thankfully they've taken zero inspiration from the terrible 2000 D&D film, which took itself way too seriously despite being exceptionally cheesy (don't bother).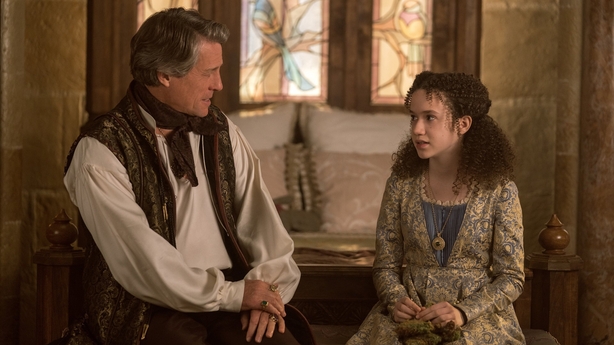 Overall D&D feels fresh while also strangely nostalgic. While it is reminiscent of family-friendly adventures of the 80s and 90s, it also avoids many unnecessary clichés. For example, while there is some romance, it doesn't involve the leading man. The romance is minimal and doesn't feel tact on.
It also triumphs with its overall aesthetic, plenty of CGI of course but the world still feels real and makes excellent use of the old Game of Thrones set in Northern Ireland. Add to that some genuinely thrilling and inventive set pieces, and a sequence involving Sophia Lillis' shapeshifting trifling druid as she transforms from a fly to a mouse to a bird while being pursued by soldiers is a stand-out moment.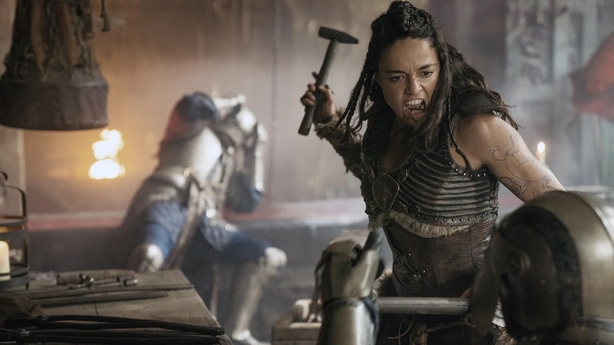 The other stand-out is villainous Forge Fotzwilliam, a role made for the sardonic and awkwardly pompous comedy chops of Hugh Grant. Saying that the whole cast hit their marks perfectly, Chris Pine bringing back some of the charm and wit that made the Star Trek reboot such a success as well as Michelle Rodriguez doing what she does best and never leaving you in doubt as to how tough she is.
While the third act dips and drags a little, that shouldn't take away from what is the most entertaining and lovable family film to come out this year. Dare we say... fun for all ages?