If you want to be welded to the armchair tonight or over the weekend, try this Danish film.
A tough-as-nails feature directorial debut with superb performances, Shorta - an Arabic word for 'police' - is a must for fans of Assault on Precinct 13, Training Day and '71. It manages to say plenty about the times that we're in while dragging its central trio through the desperate hours.
Mismatched beat cops Andersen (Jacob Lohmann) and Høyer (Simon Sears) are paired up on a day when tensions are at boiling point due to the critical injuries sustained by a suspect in police custody. Bull-in-a-China-shop Andersen and long fuse Hoyer are warned to stay out of the sprawling Svalegarden estate - only to somehow manage to end up right in the middle of it as they arrest teenager Amos (Tarek Zayat). In that moment, when everyone should've just cooled down and moved on, Andersen, Høyer and Amos' lives change forever.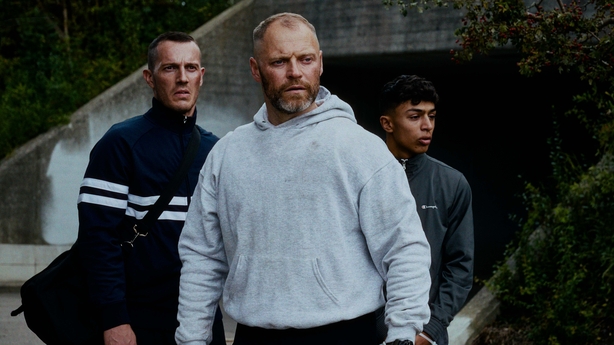 Writer-directors Frederik Louis Hviid and Anders Ølholm's set-up has much in common with last year's excellent French film Les Misérables, but Shorta undoubtedly has more action and, it could be argued, more in the way of tight-as-a-drum tension. Around the halfway point, this story of a racist enforcer, his decent partner and an angry young man connects in a way that wasn't anticipated and becomes as affecting as Les Misérables as allegiances shift and questions are asked of the viewer. Such is the pacing, you won't have time to catch your breath to formulate an answer. That's a luxury for the closing credits.
There are twists in this familiar set-up that put Shorta up there with any other contenders for the surprise package of 2021. In the darkest of nights, the future looks oh-so-bright for directors Hviid and Ølholm, and stars Lohmann, Sears and Zayat. They all put in one hell of a shift here - make sure you join them.
Shorta is in cinemas and on digital now.