A fierce and fearless energy runs through Wildfire, writer-director Cathy Brady's assured, complex feature debut set in post-Troubles Northern Ireland that scrutinises the transgenerational reverberations of trauma and grief.
It is anchored by unflinching, utterly committed leading performances from the late Nika McGuigan, to whom the film is dedicated, and co-star Nora-Jane Noone. They play estranged sisters who are reunited in the insular Northern Irish border town in which they were raised.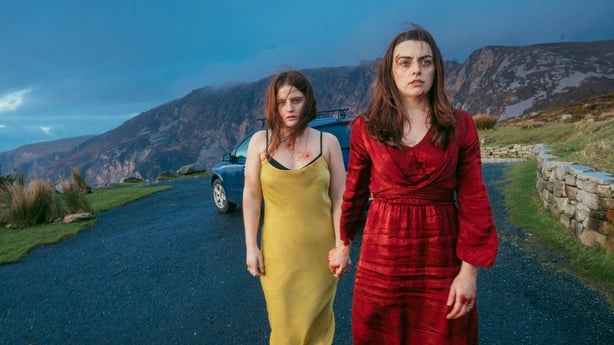 The film is imbued with an added layer of melancholy knowing that this is McGuigan's last role, after she died following a brief battle with cancer when the project was in post-production in 2019. What a performance it is. She inhabits Kelly, the troubled sister who has been missing for the past year, with a twitchy, unpredictable spirit that jumps from the screen.
Kelly is returning home to her ostensibly more level-headed sister Lauren (Nora-Jane Noone). Lauren is in a relationship with a dependable man, Sean (Martin McCann), and has a steady job in a cavernous, Amazon-style fulfillment centre. Although palpably relieved at her sister's safe return, it is not long before the cracks begin to show.
They are still traumatised by their mother's death in mysterious circumstances many years ago. Kelly cannot live with the unanswered questions and begins unearthing secrets from the past that most wish remained buried.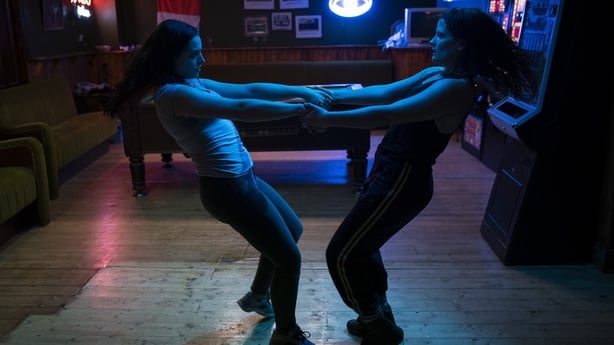 As they reckon with their past trauma, the sisters increasingly slip into the inseparable, co-dependent ways of their childhood. This intense bond is stunningly encapsulated in a scene where they dance with wild abandon to Gloria by Them and Van Morrison in a dingy pub.
Wildfire is an intense, haunting, atmospheric watch, and a testament to the remarkable talents of McGuigan.