The brilliant cast, expertly steered by Dwayne Johnson and Emily Blunt, work overtime to save Jungle Cruise from wading into murky waters.
Director Jaume Collet-Serra, known for survival thriller The Shallows, throws everything but the kitchen sink at this big-screen adaptation of the Disney World theme park attraction of the same name.
Despite an excessively convoluted plot, a bloated running time of over two hours and somewhat dreary CGI-heavy battle sequences, it's hard to resist this fun and fantastical adventure that wears its influences proudly on its sleeves.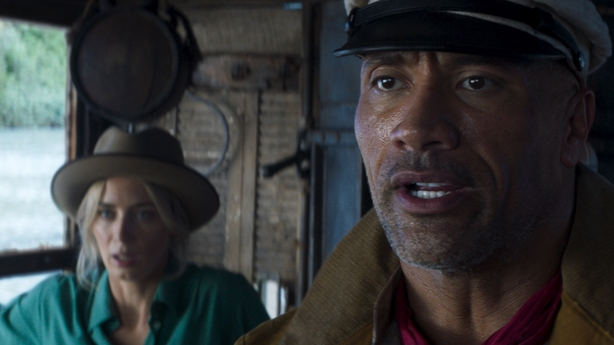 Flavours of Indiana Jones, Romancing the Stone and The African Queen are prominent, but Jungle Cruise manages to carve out its own identity with its pleasingly groan-inducing dad jokes, expertly delivered by Johnson.
The action zips along nicely at the outset when we meet Dr Lily Houghton (Blunt), an intrepid British scientist who travels from London to the Amazon jungle along with her dapper brother, and reluctant assistant, McGregor (Jack Whitehall).
She is determined to uncover the mythical Tree of Life, said to have unparalleled healing abilities that could revolutionise modern medicine.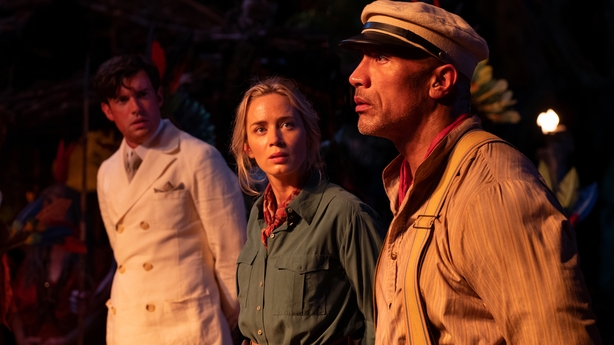 Aware that she will need assistance on this treacherous mission, she enlists the help of Captain Frank Wolff (Johnson), a wheeler-dealer tour guide in possession of a ramshackle steamboat and excellent local knowledge.
Unbeknownst to them, they are being tailed by a competing Imperial German expedition led by Prince Joachim (Jesse Plemons), a deranged aristocrat who is determined to find this magical tree and use its healing abilities for his own dastardly deeds, as well as an army of undead Spanish conquistadors led by Aguirre (Edgar Ramirez).
There's at least one bad guy too many, but Johnson and Blunt carry the film effortlessly with their charming comedic double act. They are more than ably assisted by Jack Whitehall as McGregor, who shares a particularly heartwarming scene with Johnson when they discuss his love life.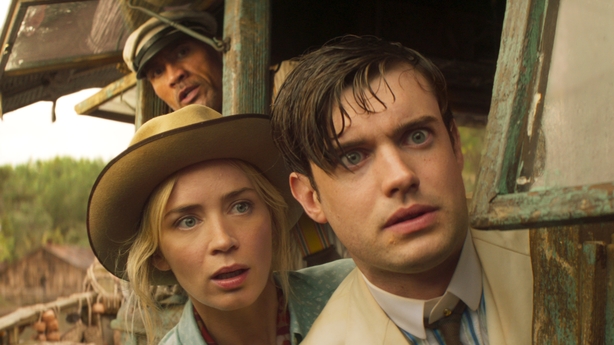 All are probably overshadowed by Jesse Plemons who is deliciously scene-chomping as Prince Joachim, bringing a welcome dose of delirious madness into the fray. Paul Giamatti delivers a similarly amped-up performance but is sadly underutilised as Nilo Nemolato, a harbourmaster who locks horns with Frank.
Whether you decide this is a ride worth taking comes down to your tolerance for bad puns and fondness for The Rock - neither of which should be taken for granite.
We need your consent to load this YouTube contentWe use YouTube to manage extra content that can set cookies on your device and collect data about your activity. Please review their details and accept them to load the content.Manage Preferences