Composer Roger Doyle has always been a maverick of musical sonorities in this country and he is more than content to be doing his own thing, as this fascinating, often moving new documentary reveals. Doyle was never going to be in the backing band for Brendan Shine or to be found asking Dickie Rock for a stint on tour. His métier was the experimental, it was the sidewinder tack.
We need your consent to load this YouTube contentWe use YouTube to manage extra content that can set cookies on your device and collect data about your activity. Please review their details and accept them to load the content.Manage Preferences
To the best of my knowledge he was a member of a very early incarnation of the band Supply, Demand and Curve, who were more sophisticated rock than avant-garde anything. He drummed and he played keyboards and he came to light in the freewheeling Dublin of the 1970s. He was a kindred spirit, it seemed, with the late Jolyon Jackson, another visionary and a wizard on keyboards.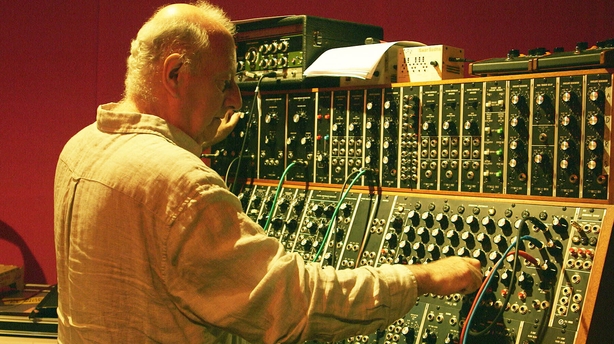 Doyle, who was raised in Malahide, County Dublin and who now lives in Bray, composes endlessly, the output governed by what he has been working on the previous day, he says. His wife and son talk affectionately in the film about living in the same house as this driven composer of contemporary music.He gets up in the morning, longing to be up and at it.
When he is not at music craft, he is putting CDs of his own work into padded envelopes and visiting the post office in Kilmacanogue to send them to fans who have bought them through the Bandcamp digital outlet. He figures he earns the cost of a daily cup of cappuccino from the sale of his numerous albums, if averaged out over the year. He reckons that such a sum isn't bad for a modern composer.
Read film-maker Brian Lally's piece on The Curious Works of Roger Doyle here
Anyway, it doesn't much matter about his music being isolated away from the mainstream, it's often sublime, uplifting, appealingly melodic, though not always so. Bob Quinn, the film-maker with whom he collaborated on the soundtrack for the film Budawanny, describes it affectionately as "squeaky gate" music. Most importantly to these untutored ears, it is original sounding music - if there are influences then they are worn covertly, obliquely and there is no hushed talk at all of the influence international contemporary composers, or giants on Doyle's shoulders.
Lally's film includes a mesmerically  beautiful sequence featuring Doyle playing grand piano at the Huge Lane Gallery in Dublin on some occasion during the past few years. In front of a respectfully quiet audience, the composer is performing his elegiac work written in honour of the late journalist Jonathan Philbin Bowman, who died in 2000. In the late 1980s, both men lived in the same building.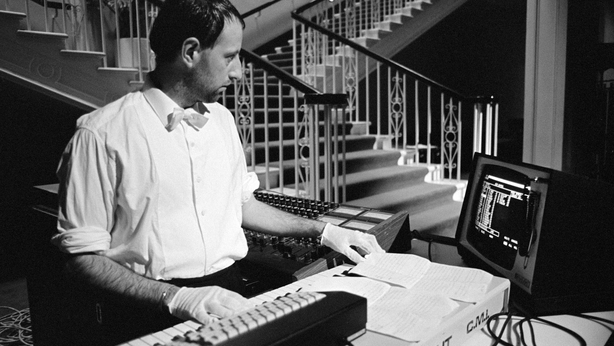 Doyle plays his profoundly engaging piece over the late journalist's 1989 phone message, a spoken stream of consciousness, a long ripple of quasi-Joycean images, echoing through a Dublin night, 30 years ago.
You get the piece played live with further musical elements on the backing track lending atmosphere and amplitude. In an alternate sequence, Jonathan's brother Abie listens to the piece. The camera focuses on his eyes as he hears his late brother's words and talks about his abiding presence. It is a moving sequence in what is often a wistful film.
Doyle goes to Paris to perform at Centre Culturel Irlandais and while he thinks the night goes well, he remarks that the crowd was a bit small. The following day he goes to visit the grave of the one musical influence mentioned, Claude Debussy. Roger is a man for figures, he admits, and he is aware that at 65, as he was at the time of filming, he had survived the French composer by ten years to the very day. Debussy died at the age of 55, it is indeed a strange serendipity. Doyle is now 70, the film has been years in the making.
Standing there at Debussy's simple grave, the Irish composer acknowledges that time is swiftly moving on, he has limited years left to him to write the music he wants to write.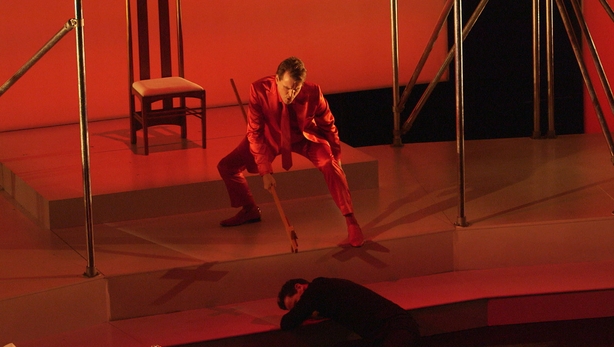 Then there is more wistfulness - it cannot be avoided - in the sequence in which Roger listens to his own Chalant piece. Once again, Lally, who is in search of displays of restrained emotion, hones in on Doyle's face as the composer listens to an answering machine message from his late parents, recorded back in the 80s. 
Speaking in a noticable Dublin accent, his father mentions a rather large package that has arrived in the post for his son and he spells out the sender's French address as best he can. Then his mother comes on, she is concerned about Roger's health. "You look very, very tired, you should go and have a check-up," she says. She is delighted for what appears to be critical French success for her son. It is truly a scene of spellbinding, haunted beauty.
This magisterial tribute documentary is framed around the staging of Doyle's first opera, Heresy, and the narrative checks back in by way of recurring motif on rehearsals and build-up with a late sequence filmed at the opening night's performance at Dublin's Project Arts Centre.
Thankfully, it's a full house, the bookings are healthy and Roger is happy. The wistful note seems gone out the window for the moment anyway.
Paddy Kehoe
The Curious Works of Roger Doyle can be seen in selected cinemas across Ireland on October 24, 2019 for a limited run, including Cineworld, Parnell Street, Dublin for one week only. Followed by screenings at The Eye Cinema, Galway from November 1 for one week only.