Indie and roughouse, but tender too, We the Animals is a boldly experimental work that approaches true cinematic greatness in its understated exploration of one American family under pressure.
Jeremiah Zagar's debut feature augurs very well indeed for future work from the young American director, blending an improv feel with a skillful, modest use of animation. Evan Rosado plays Jonah, who turns ten at the beginning of the story. Impressionable, hesitant and watchful, Jonah hangs out most of the time with his brothers, Joel and Manny.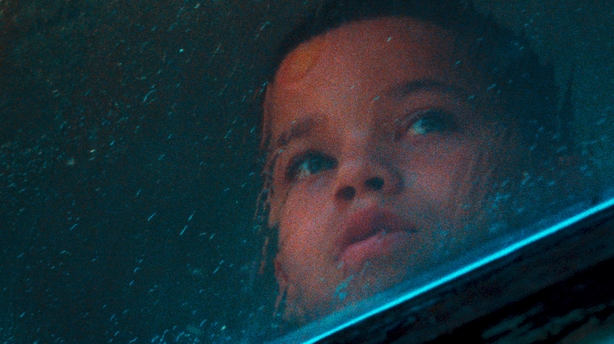 The two older guys lead the way in terms of mildly aberrant behaviour which as the movie progresses turns delinquent or petty criminal although the boys never get completely out of order. Jonah gets sucked into the boyish adventures, but he always knows he is ma's favourite. Indeed, the kid is so much her favourite that she wants him to be the baby always – he is "nine plus one" now, not ten years of age, she tells him.
There is a brilliant scene early on in the film in which Jonah watches Ma (Sheila Vand), a factory worker, dancing with Paps (Raúl Castillo) who works nights as a security guard. The family are relaxing at home on what might be a chilled Saturday afternoon scene. Paps is still in his dressing gown, putting on salsa music and drinking a beer. The parents then move close together for a slow dance and Ma holds Jonah's eye over her husband's shoulder while the kid repays the look of love. The loose scene is blessed by an unrehearsed quality which makes it remarkable.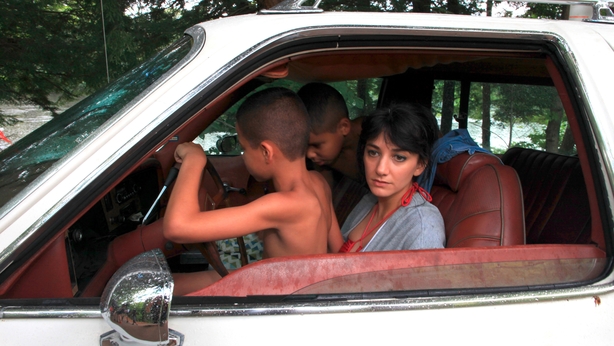 Indeed, the film has a certain home movie/ Super 8 look in quietly-tuned mini-scenes such as the latter and credit must be given to Zagar for such an imaginative way of doing things. Casual, even slurred dialogue enhances the down-home, intimate feel, and it doesn't matter hugely that we may not catch all the utterances. It's the spirit that matters.
We need your consent to load this YouTube contentWe use YouTube to manage extra content that can set cookies on your device and collect data about your activity. Please review their details and accept them to load the content.Manage Preferences
Ma and Paps are very much in love - they met when she was only 14 - but the saga darkens and begins to teeter around the edges of despair as the days progress. There is one episode of physical violence and Jonah is dealing with new sexual knowledge about himself, gleaned in less than ideal circumstances at a neighbouring older boy's house. There are dreams of going to Philadelphia too and leaving the rut of the small town.
To reveal any more is to spoil but We The Animals, which is based on Justin Torres's semi-autobigraphical novel of the same name is an intriguing and highly original film and to achieve what it has achieved must have involved an unusual degree of trust between the director and his youthful cast. See it at the IFI.