The Kindergarten Teacher tends towards the earnest and well-meaning before unleashing the plain, old-fashioned indie-creepy movie that it is at heart.
Maggie Gyllenhaal plays Lisa Spinelli, the overly-committed kindergarten teacher who seems mildly discontented from the beginning of this quirky, engaging film. It's there in the way she communicates at home, how she interacts with her nice, compliant husband Grant (Michael Chernus). It's there when she faces down her rebellious adolescent kids.
You can see she is not a happy camper in the way she eats her wholesome beans and salads. Something's missing, aside from the dishwasher - this is a mildly Boho, late-hippie New York home we're talking, complete with spacious back garden and some kind of pool for the kids.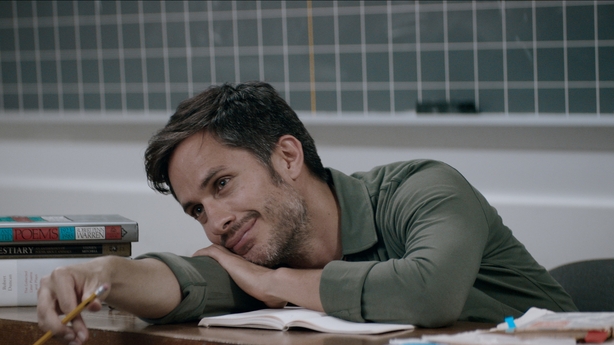 Lisa attends a creative writing class where her attempts at haiku, she knows, are feeble enough. However, she has the benefit of an enthusiastic, smart teacher in Simon (Gael García Bernal.) Meanwhile, we see her in kindergarten class, those expansive features gazing into the faces of the kids, looking meaningfully at everyone she meets, over-analysing, peering, questioning.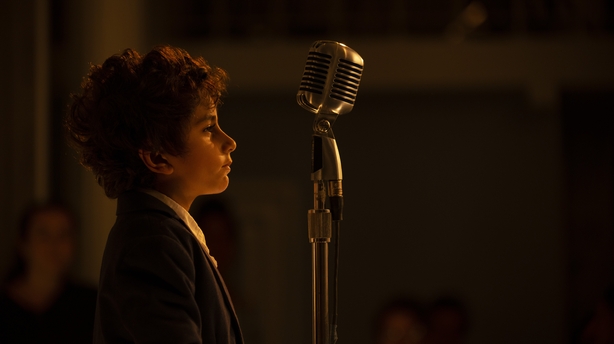 Gyllenhaal plays the uptight and gently imploding teacher brilliantly. We sense a crisis about to unfold; there is emptiness in her life. The real drama starts the day she hears five-year-old Jimmy (Parker Sevak) reciting a short poem, which, it transpires, is his own verse. Thereupon Lisa begins a messianic mini-campaign about poetry and art and kids who should be interested in this stuff and not their smartphones and computers. By her actions involving young Jimmy, she lands herself in some seriously hot water.
We need your consent to load this YouTube contentWe use YouTube to manage extra content that can set cookies on your device and collect data about your activity. Please review their details and accept them to load the content.Manage Preferences
The movie's charm perhaps plays on its ambivalence - are we to seriously believe, throughout the first half anyway, that the teacher is somehow admirable because she makes a stand for threatened art and creativity? I get the sense we are to take this premise seriously enough. However, I'm with Jimmy's father, who wants him to go to baseball on Thursday night and less of that poetry stuff.
In other words, the movie seems to want to have its cake and eat it: to carry a torch for art and poetry à la Dead Poets Society but to also make us feel uncomfortable as all creepy movies should. As a result, the premise seems a tad muddled in its exposition, but director/co-writer Sara Colangelo must be commended for addressing a delicate, tricky theme and addressing it well. See it at the IFI, Omniplex, Movies@Dundrum.