Five years on from the release of the outstanding The LEGO Movie, our favourite mini figures are back and everything is still pretty awesome.
Where The LEGO Movie focussed on a father son relationship, this outing is all about sibling dynamics, with the big brother's citizens of Bricksburg - now living in a more mature, post-apocalyptic LEGO world - coming under threat from the younger sister's LEGO Duplo.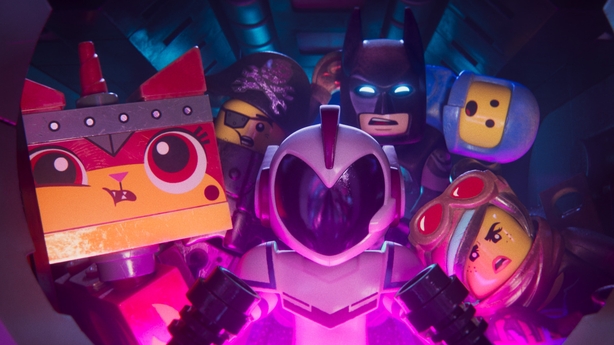 This new dynamic plays out with less subtlety than in the first film, but it will tug at your heart strings and have you laughing out loud – and what more could you want?
Lucy (Banks), Batman (Arnett) and a number of other characters are kidnapped and taken to the far away Sistar System, with Emmet (Pratt) set on a quest to find them and bring them home. On his travels he meets Rex, a new tough-guy character based largely on real-life Chris Pratt, who joins him on his journey to bring his friends home.
Watch our interview with Chris Pratt and Elizabeth Banks:
We need your consent to load this rte-player contentWe use rte-player to manage extra content that can set cookies on your device and collect data about your activity. Please review their details and accept them to load the content.Manage Preferences
Meanwhile, in the Sistar System, the others are introduced to Queen Watevra Wa'Nabi (Haddish) who wants to marry their two worlds together, and she has her sights set on Batman.
The balancing act between being heartfelt and hilarious, emotional and cool, can at times impact the pacing of the film, but it's a vibrant, energetic joyride that almost builds to the extreme highs of its predecessor and the outstanding LEGO Batman Movie.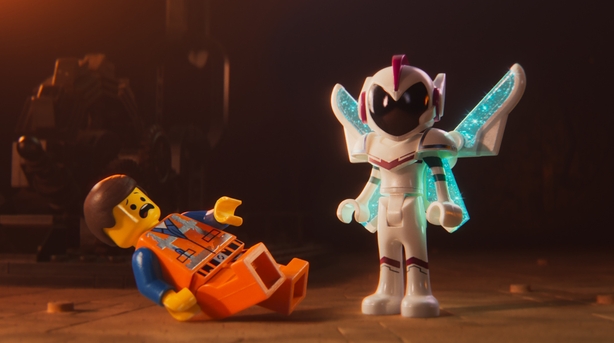 The songs are as infectious, yet not quite as good, as before, but their self-referential and self-aware tone will entertain, and they will definitely get stuck inside your head.
There really is something for everyone here and one particularly impressive celebrity cameo stands out – but I won't ruin that surprise.
Another master build from writers Christopher Miller and Phil Lord.
Watch our interview with Will Arnett and Tiffany Haddish:
We need your consent to load this rte-player contentWe use rte-player to manage extra content that can set cookies on your device and collect data about your activity. Please review their details and accept them to load the content.Manage Preferences