How to Train Your Dragon: The Hidden World is a smartly dispensed gift for your little one's imagination – and for the child in all of us.
Picking up a brief time after where their last outing left off, Hiccup (voiced again by Jay Baruchel) and his trusty pal Toothless set out to discover a dragon utopia, with the hopes of keeping his fire-breathing buddies safe from notorious dragon slayer Grimmel (F. Murray Abraham).
While the concept has turned darker, returning director-screenwriter Dean DeBlois' sheer artistry allows him to take risks without sacrificing the integrity of the beloved series and its well-drawn characters.
The beautifully crafted and deliriously inventive threequel proves every bit as poignant and charming as its much-heralded predecessors.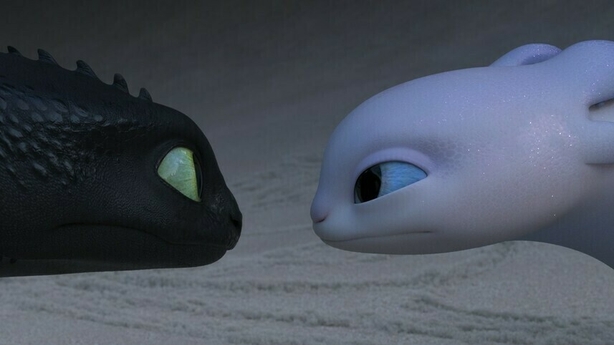 From moments of pure delight, stemming from a romantic subplot between Toothless and a flirty Light Fury, to one of the most heartbreaking goodbyes in recent movie memory, cinematographer Roger Deakins never loses sight of the animation's emotional core. Every single frame of the film is rendered with such detail and warmth, while the brilliant voice work and script all serve to make the third outing a sophisticated masterpiece.
The spirited eye-popping animation once again slays with dazzling aerial sequences and breathtaking swooping scenes, backed by a majestic score that rollicks through the kaleidoscopic layers.
DreamWorks' most cherished series bows out with a touching, magical, albeit bittersweet tribute, to the characters we've come to know and love.