Director X, the Canadian film and music video filmmaker at the helm of Superfly, has done everything in his power to enliven this glossy action crime thriller, but it remains a strangely hollow, laborious affair.
This remake of the 1972 blaxploitation movie Super Fly has moved the action from Harlem to present-day Atlanta, with fresh-faced singer and actor Trevor Jackson stepping into the shoes of Youngblood Priest, a powerful drug kingpin who has been working the streets since he was a child.
Priest's ascent to the higher echelons of the criminal hierarchy in the city has been aided by an innate understanding that knowledge is power, and in one fairly far-fetched sequence he talks himself out of getting a bullet to the head by confronting his aggressors with some incriminating gossip.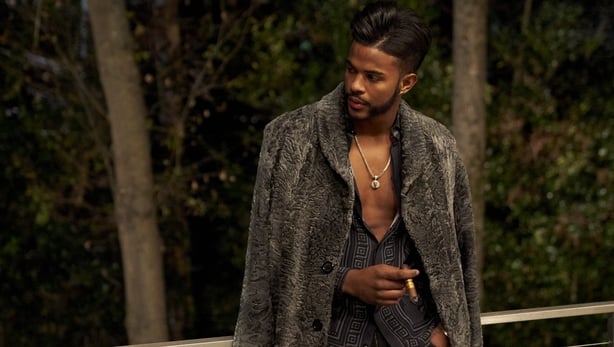 Although Priest prefers non-violent approaches to doing business, which has led to him miraculously staying under the radar of the cops, not all of his peers feel the same way. An imagined slight leads to hothead drug dealer Juju (Kaalan Walker), a member of the rival gang called, of all things, Snow Patrol, making an attempt on his life. Priest dodges the bullet and vows to "get out the game" after one last job that will set him, and his two, contentedly co-habiting, girlfriends up for life.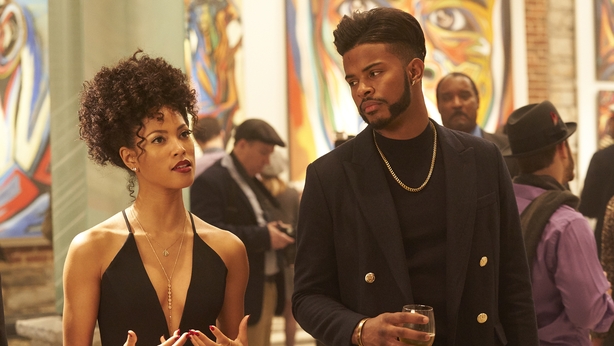 As Priest endeavours to land the score of a lifetime he must outsmart three equally dangerous foes – the Mexican cartel, the thugs of Snow Patrol and a comically corrupt pair of white police officers (Jennifer Morrison, Brian F. Durkin). Even those playing on the same team as him, such as his best friend and right-hand man Eddie (Jason Mitchell) begin stirring up trouble for the famously smooth talker.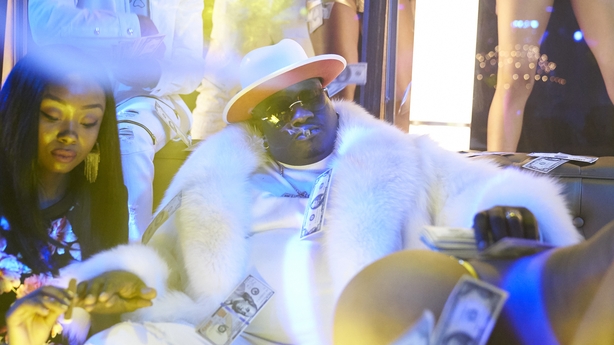 The almost two-hour running time, of which you feel every minute crawl by, plays out like an extended gangster rap music video with about the same level of gravitas. Dollar bills rain, women are generally treated like accessories for their men, the cars are shiny and fast and the costumes are outrageously lavish. Although Priest's attire is pleasant on the eye, special props have to go to rival drug gang Snow Patrol who are all dressed like extras from the East 17 Stay Another Day video in massive white fur coats (in the baking Georgia sun!) with matchy-matchy white weaponry and cars.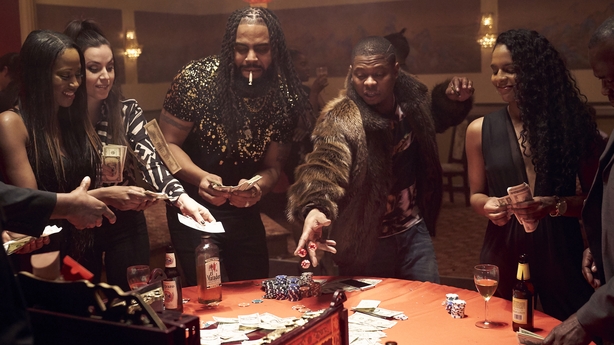 Despite the best efforts of an excellent cast, including The Wire alum Michael K. Williams, Jason Mitchell, who was brilliant as Eazy-E in Straight Outta Compton and leading man Jackson - who acquits himself particularly well in the action sequences - the vacuous script leaves a lot to be desired. The result is big, brash and trashy but without any hint of self-awareness.
Super Fly has plenty of style but is hamstrung by a lack of substance.
We need your consent to load this YouTube contentWe use YouTube to manage extra content that can set cookies on your device and collect data about your activity. Please review their details and accept them to load the content.Manage Preferences