Eric Clapton would become one of the world's greatest blues guitarists. Yet all the success in the world could not take away profound personal insecurity and an inability to trust for much of his life as this masterful film carefully documents.
Life in 12 Bars opens with DIY footage of Clapton, who is now 72, expressing sadness at the passing of his dear friend BB King. That would appear to be the only recent film of the man known as Slowhand, although there is relatively new stuff showing Clapton at home some years ago. In this instance, he is the happy paterfamilias to three daughters, Ella, Sophie and Julia, clowning around with a mask, laughing, at ease at last.
Thus, in that home stretch, the film rises towards its final positive note, indicating the musician's domestic happiness with Melia, and no mention of the peripheral neuropathy which has affected his ability to play the guitar. The narrative structure is essentially the same as that employed by the four-part Frank Sinatra series, All Or Nothing at All. So you get EC mostly heard in voice-over talking candidly about his life, or seen in old footage, a careful, reflective, intelligent interviewee.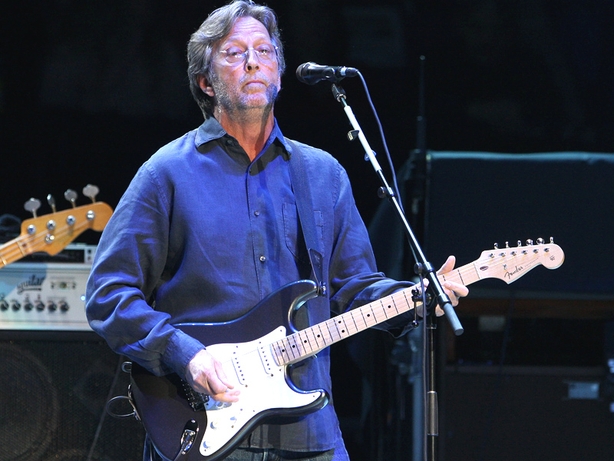 Evocative home movie material too from that imposing pile he rattled around in Hurtwood Edge in Surrey, its purchase the first real money he spent after bumming around, as he puts it with bands like The Roosters, The Yardbirds and John Mayall's Bluesbreakers. Then there was the super-group Cream, with Jack Bruce and Ginger Baker, both of whom ended up fighting all the time while Clapton crept away. Later in life we hear him reflecting on those Cream days, the break-up was "awful'', the music he writes off as "aggressive."
By contrast, the Derek and the Dominos period seemed more fun, hanging out with Bobby Whitlock who is an informative contributor to the film. The drug-taking went into a kind of reckless, hedonistic overdrive and Clapton does not deny that 'party animal' side. Meanwhile, the album did't do so well at the start because the name Eric Clapton was not affixed, the man was hiding under the moniker 'Derek.' Atlantic Records and its chief Ahmet Ertegun were not happy.
The man sober, the man drunk, the man snorting a substance off a knife (which certainly prompted the thought: who allowed that be filmed?) A myriad vintage shots, newspaper clippings, the voices of friends like John Mayall and long-time pal Robin Benwell - best know as "Ben" - Palmer, an astute man whose observations on the musician make one stop and think.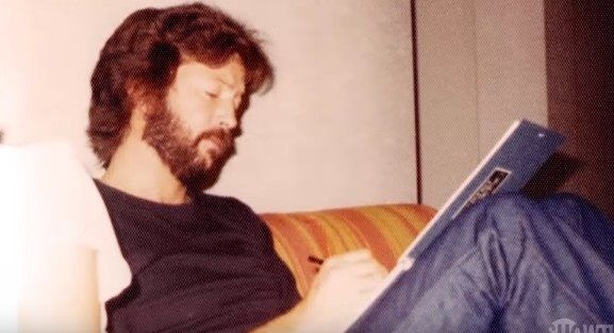 Pattie Boyd who left George Harrison for Clapton, we hear quite a deal of, in voice-over also. Clapton had been obsessed with her, coveted her for years despite George being his dear friend. He wrote the immortal Layla about her, a song inspired by a Persian love story. Yet Boyd is heard recalling how he would scream across hotel lobbies at her after she finally deserted George for him. "He was just listening to a different drummer when he was that drunk," she says.
Like the Sinatra series, there are no talking heads - that cheap standby - nobody gushing about Clapton, nobody enthusing vacuously. In fact nobody talks nonsense of any kind throughout the entire film except Clapton when drunk on expensive brandys like Courvoisier or Remy Martin, or unhinged by pot, mandrax, LSD, mescalin and heroin.
He talks about his infamous comment: "get the wogs out.. get the coons out", he recalls how deeply angry he was with himself. The gran mal seizures, the bleeding ulcer, the disastrous gigs - one he ended after a half an hour - his treatment for alcohol, thus the garish, painful tale unfolds.
There are the 100 guitars he auctioned for his treatment centre in Antigua, founded to help people who had no money to beat addiction. The death of Clapton's four-year-old son Conor in March 1991 is sensitively recalled, the boy fell from the open window of a high-rise building in New York the day after his father had brought him to a circus on Long Island. Clapton bravely battled on, did not succumb to drink. He simply let the music rescue him as it had when he was nine and first heard blues numbers on the radio.This time he was writing the songs himself.
The Grammy-winning Unplugged album was the result of that year at home in Surrey, writing gentler songs than he ever did, with a nylon-stringed, Spanish guitar. The moving single, Tears in Heaven was the fruit and it effectively rescued a faltering career. Yet Clapton is heard to say in the film that all the music awards are just "dust", there will be people at some point in the future who will never have heard of him and have no idea what he used to do.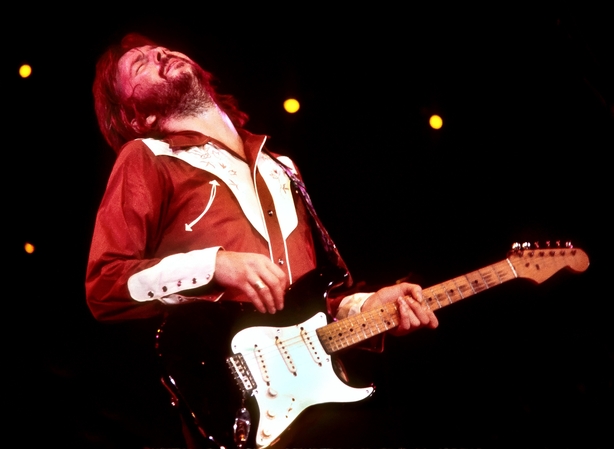 And there at the heart of it, the root of much of his pain, perhaps the root of it all, the rejection by his mother Patricia, who had Eric, following a one-night stand. He was raised by his grandmother, Rose Clapp and her second husband with whom Eric got on very well - Rose had been widowed at 27 and married again. When Patricia returned from Canada on holidays with her new husband and her boys, she effectively shut out the young Eric, as though he were some kind of aberration. Eric talks of "hatred, anger and resentment, the last time I trusted anyone" after a particular encounter with Pat when he was still in his teens. Once again, home movie footage has been sourced and used to haunting effect.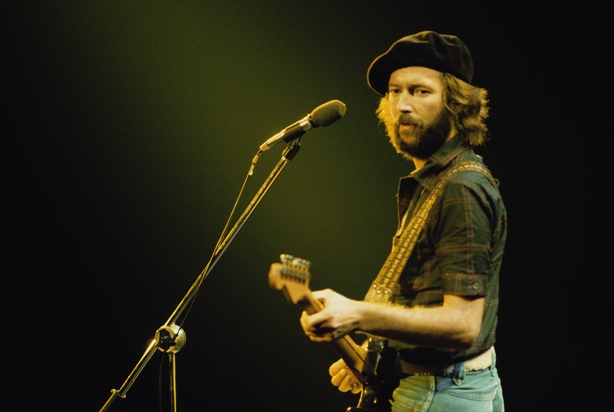 It is the shrewd Ben Palmer who sums Clapton up best towards the conclusion, pointing out how nobody pushed him down as far as he went in terms of self-destruction and nobody got him out again except himself. So he had to be a pretty powerful personality, says Palmer. Go see it, even if you know little about Eric Clapton.
Paddy Kehoe