The motley crew of intergalactic protectors are back in this eye-popping and wildly entertaining space opera that turns the banter dial up a notch.
Armed with impressive action set-pieces and plenty of 80s pop culture references (David Hasselhoff for crying out loud!), the sequel manages to recapture the magic of the first outing, and reminds us why we fell in love with Marvel's most dysfunctional family in the first place.
Beneath the film's slapstick exterior and nostalgic jukebox soundtrack is a pulsating heart that explores the deepest thoughts and insecurities of our favourite characters.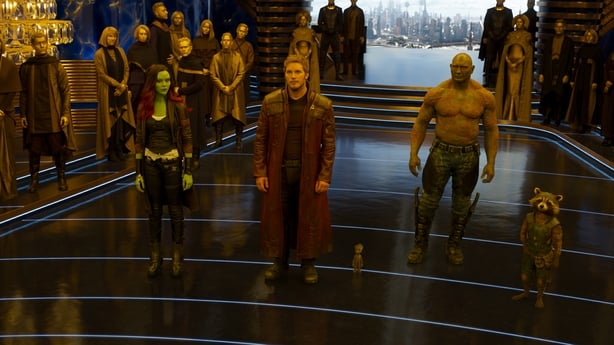 Cocky half-human Peter Quill aka Star-Lord (Chris Pratt) spends most of the film itching for a proper father/son relationship with his old man, Ego (Kurt Russell; hint, hint he's on the self-centred side).
Kickass, green-skinned assassin Gamora (Zoe Saldana) is reunited with her aggrieved sister Nebula (Karen Gillan), which brings up some home truths about their bitter family history.
We find the rest of our planet-hopping heroes battling their own demons after wise-cracking Rocket the Raccoon's (Bradley Cooper) alienation finds him snatching a wad of high-powered alien batteries from a superior alien race led by a golden-skinned priestess (Elizabeth Debicki).
Like Rocket, Drax the Destroyer's character is fleshed out, and through digging deeper we also discover the horrible past that drives him.
Drax goes on to steal the show with his infectious giggle, which, of course, bursts out at the worst times. More laughs are provided with his delightfully frank rapport with his new buddy, Mentis (Pom Klementieff), which is worthy of a spin-off in itself.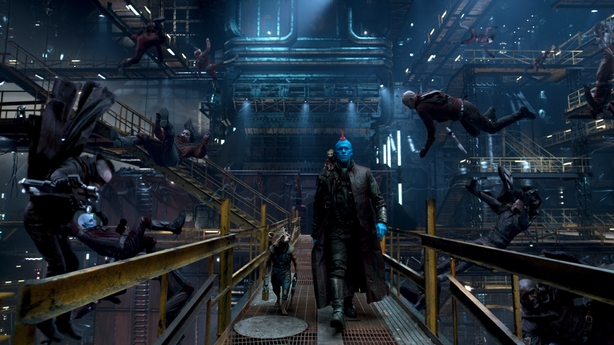 The cuteness of Groot as a reborn baby tree makes his limited three-word sentences (another easy payday for Vin Diesel) more hilarious than ever. Just wait until you see his groove to ELO's Mr Blue Sky.
With so many emotionally-charged subplots, the film risks becoming overly-sentimental but writer/director James Gunn once again throws the rule book out the (spaceship) window with a gag-packed script, and he also throws in enough decent tunes so you can toe-tap through the slow parts.
Vol.2 may not live up to the legacy or novelty of the first film for diehard fans but it allows the MCU to continue to push the boundaries and deliver surprise after surprise.
Speaking of surprises, don't forget to stay for the end credits for not one, but FIVE, out-of-this-world extra scenes.
Laura Delaney
We need your consent to load this rte-player contentWe use rte-player to manage extra content that can set cookies on your device and collect data about your activity. Please review their details and accept them to load the content.Manage Preferences