We've been down the rabbit hole and now we're through the looking glass as Alice (Mia Wasikowska) returns to Wonderland to save her old pal Hatter (Johnny Depp), who is dying from sadness as he wonders about the fate of his family.
Hatter's family were killed, or so he thought, by the Queen of Hearts' (Helena Bonham Carter) Jabberwocky, but when he makes a new discovery he is given hope that they may have survived the attack. Because no one will believe him, Hatter turns to Alice to help him to find out the truth - she doesn't believe in the impossible after all.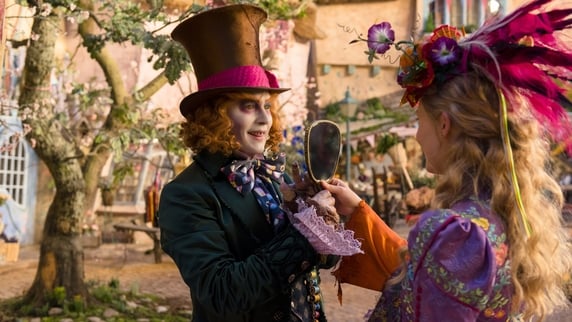 In order to get to the bottom of the mystery, Alice must track down Time himself (Sacha Baron Cohen) and use his Chronosphere to travel back in time - the catch being that he doesn't want to give it to her and the Queen of Hearts is after the exact same thing.
In a race against Time, literally, Alice has to navigate the past and journey through the ages in what is a vibrant, magical and visually-stunning adventure.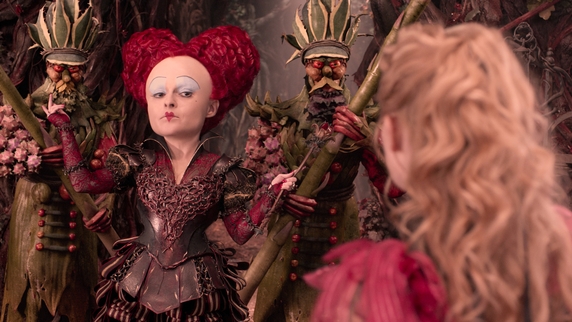 Director James Bobin expands on Tim Burton's universe, blending impressive sets with jaw-dropping CGI. He tows the line so well that the audience never experiences that CGI fatigue all too common with the wealth of superhero movies released in recent years.
It appears that the sky was the limit in terms of imagination and that's what you want from a film like this. Where often-times 3D can seem gimmicky, for this it really adds to the immersive experience of Wonderland. I'd recommend opting for the 3D glasses if you're cinema bound.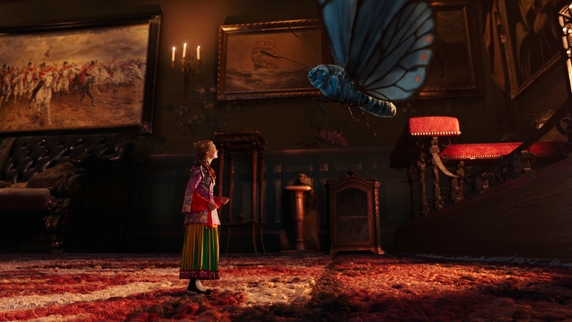 Sacha Baron Cohen absolutely steals the show and a cameo appearance from Irish actor Andrew Scott is another definite highlight.
Alice Through the Looking Glass is a classic Disney outing for the whole family, with laughs and moral lessons abounding.
Sinead Brennan
Click the video link to check out our interview with director James Bobin where he discusses, among other things, taking the reins from Tim Burton.