Paddy Kehoe picks ten great books that saw the light of day in 2014.
Other People's Countries: A Journey Into Memory - Patrick McGuinness (published by Jonathan Cape)
The charm of McGuinness's 177-page memoir is that the reader wants to hear more and more about the small Belgian town of Bouillon where his late mother's family come from, situated close to the French border.
Yet many readers will recognise traits and tropes that would have also applied in this country three decades ago. Patrick's maternal grandfather Eugène was fond of alcohol and company, which meant he had to be frequently summoned home by the author as a young boy from the bar cafés of the town. Similarly, his grandmother Lucie's piety - the rosary beads and the Lourdes water - will strike a chord. Principally, however, it is the writer's almost magical routes into the past, and his keen awareness of memory's curious tricks which keep the reader interested. He brings his poet's sensibility and he also brings his excellent poems, some of which are included in the book.
Outline - Rachel Cusk (Faber & Faber)
Outline's narrator is a woman whose name is mentioned but once in the novel, so that it doesn't really matter what her name is, there is a stealthy sense of anonymity about her. Her destination is Athens where she will give a creative writing course in English. She meets a host of people in the Greek capital - through the course itself and in social interaction - hears their stories and reflects on her own life in light of what she hears.
Everything is kind of askew in the lives of quite a few of these characters and even the narrator seems to be wandering in a daze through her life, as though she were hypnotised, or had little control over her existence. It's like she is feeling her way with baby steps, or with a blindfold on. The characters she meets are classic early 21st century neurotics, who somehow seem infantile in their dissatisfaction. Individual stories flow in and out of each other in a strange stream of consciousness, as though everybody was sleep-walking or barely getting through the day, swamped by emotional dislocation.
The teacher is herself a mother of three children whose marriage has broken down. She feels herself a mere 'outline' of a person, as the last character she hears from begins to be the straw that breaks the camel's back . All these people have crowded her out somehow with their tensions, neuroses and idiosyncratic observations on their own existences.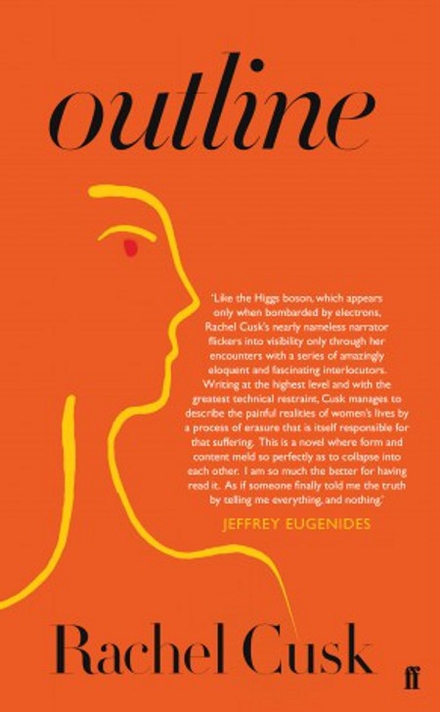 Let Me Be Frank with You - Richard Ford (Picador)
Richard Ford's second Frank Bascombe novel, Independence Day, won the Pulitzer Prize and PEN/Faulkner award. These four new stories feature the volubly reflective and now retired estate agent who is 68 years of age.
As in the last Bascome book, The Lay of the Land, Bascombe is still reflecting on his prostate and general health. And once again he is offering in his take-it-or-leave it fashion, polished reflections on property, location, location, location and the oddities of the people he has dealings with. These are musings of a man who has lived relatively long, who has married for the second time, and whose remaining children, a son and a daughter, are now grown up.
The third story, The New Normal, is a small masterpiece, its energy deriving from competing wavelets of resentment, concern and pathos, as Frank visits his first wife Ann, who is suffering from Parkinson's Disease. Ford is one of the most daring and exhilarating fiction-writers working in English today.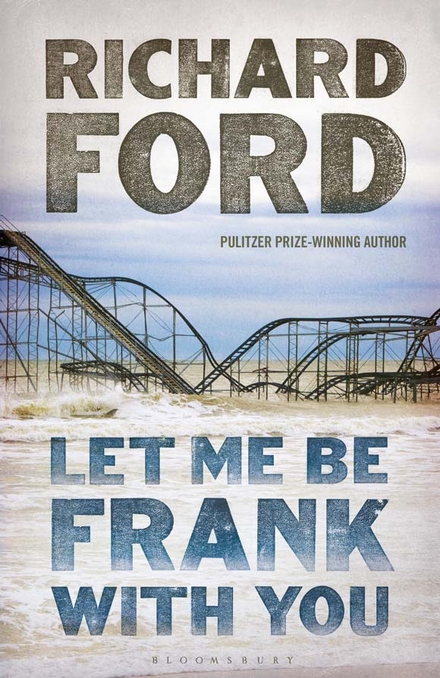 Nora Webster Colm Tóibín (Penguin/ Viking)
Recently-bereaved Nora Webster must make her way through late 1960s Enniscorthy, rearing her two sons and two daughters, while struggling to make do with her widow's pension and the financial assistance of family members. Toibin's latest novel – shortlisted for the Costa award – is a masterful, often moving story which offers more heft than Tóibín's most recent `Irish' novel, Brooklyn.
Nora realises that she must return to work at a local business. She begins to interact again socially, learns to appreciate classical music and learns to sing herself, with help from a local music teacher. As the story progresses, Nora gets some perspective on her loss, affording one of those sudden, luminous observations with which Tóibín can lift tone with sometimes astonishing effect.
In the scene in question, she is in her singing class with her teacher Laurie and the austere majesty and careful withholding of the writing bears echoes of James Joyce's short story, The Dead.
"When the playing stopped and the song had ended, Laurie did not move. Nora stayed still too. In the silence of the room, it came to her how they would all take their turn in the world, shadows within shadows, as mother had done and her mother had done, as all who came before her had done, as she had just now moved from breath to breath, from one sound to another . . . ."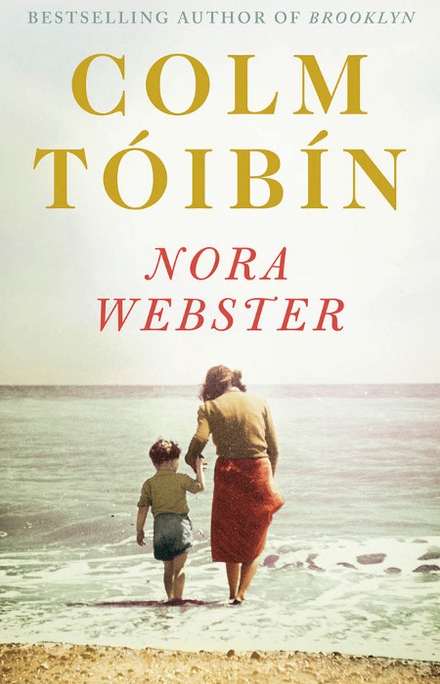 If Ever You Go - A Map of Dublin in Poetry & Song,
Edited by Pat Boran and Gerard Smyth (Dedalus Press)
This year's choice for Dublin: One City, One Book is a tour through the city and its environs, realised through the work of poets and balladeers. The anthology includes an index of place names to steer you to the poems that signal the almost mystical locations of Blackpitts, Golden Lane, Usher's Island and Fumbally Lane. You could spend a useful hour just reading and musing upon this long list of toponyms at the back of the book. The songs and poems reproduced over 354 pages remind us of the brilliant store of verse and song associated with the capital, the slow yield of centuries.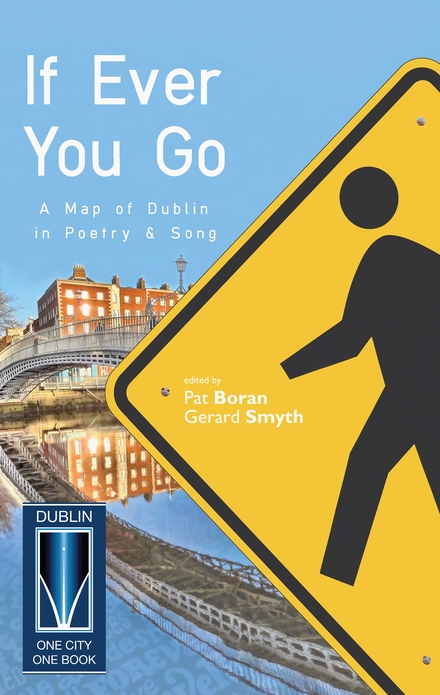 A Meal in Winter - Hubert Mingarelli (Portobello)
First published in English by Portobello in 2013, A Meal in Winter (Un Repas en Hiver) was shortlisted for the Independent Foreign Fiction Prize this year. Now comes the paperback edition of the story in which three German soldiers go absent without proper leave from their army camp in a snow-locked Poland.
One day away would be good, in other words, and if they go in search of a living Jew, find one and bring him back to be killed, technically their absence will be tolerated, as the 138-page tale unfolds.
So, early in the morning, Emmerich, Bauer and the third soldier - the nameless narrator of the piece - head out into the snow, cross a frozen pond and approach woods. Here one of the party notices a patch of trees which carry less frost than nearby trees. A fire has been recently lit within - they find a chimney and they find the Jewish man who crawls without protest from a hole in the ground. Simply told, but with great elan and in a smooth translation.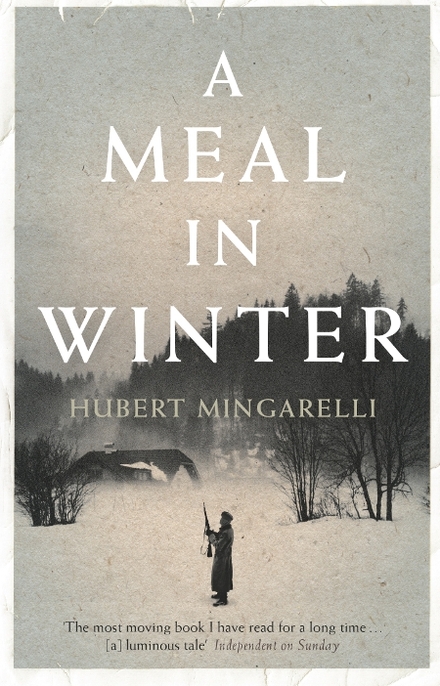 England and other Stories - Graham Swift (Picador)
The 25 stories in Graham Swift's new collection examine England and the people who live there from quirky angles, in tales that mostly engage completely from start to finish. Swift won the Booker Prize for Last Orders and the Guardian Fiction Prize for Waterland. (Both were adapted as successful films, the former starring Michael Caine.) There is something luminous and clear-eyed about Swift, he makes prose exciting. He has a sure, even-handed ability to bring us up close to his characters, through simple sentences and sharp dialogue. The sudden, dramatic turns in some of these short tales are masterfully set up and the best of his stories can leave you suddenly hanging, cut off, asking for more. A perfect example is Half A Loaf, in which a widowed man senses his late wife's sanction for his relationship with a young woman, more than half his age.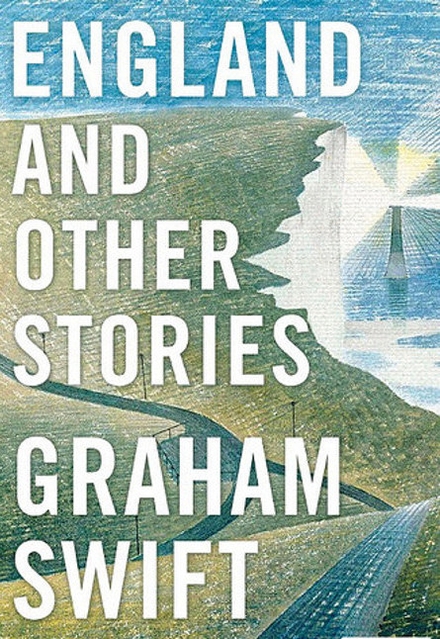 Lines of Vision: Irish Writers at the National Gallery - Edited by Janet McLean (Thames & Hudson/The National Gallery of Ireland)
To mark the 150th anniversary of the National Gallery of Ireland, 56 Irish writers contributed poems, essays and stories to this beautiful anthology, creative work which was based on careful viewings of particular works of art to be found at the Gallery. The book is the ideal accompaniment to the exhibition of the inspirational works which continues in the Millennium Wing at the National Gallery until April 2015.
On display are paintings by Caravaggio, Rembrandt, Poussin, Vermeer, Velázquez, Monet, Bonnard and Caillebotte, as well as works by Irish artists, including Francis Danby, James Arthur O'Connor, John Lavery, Walter Osborne, Roderic O'Conor, Paul Henry, Jack B. Yeats, Mary Swanzy and Gerard Dillon.
In the book, John Banville writes illuminatingly about Caravaggio's The Taking of Christ, which is deeply saturated in darkness, guile and stealth. Painted in 1602, the Italian master based his masterpiece on a Dürer woodcut.
In his final poem, the late lamented Seamus Heaney enthuses about the painting, Banks of a Canal, near Naples, c.1872, by Gustave Caillebotte (1848-94). It's a tranquil landscape executed by the artist during a trip to Italy with his father. Meanwhile, Patricia Scanlan is entranced A View near Avoca, c.1760 by George Barret.
Another poet, Paul Muldoon had a close look at Poultry among Trees, c.1860-80, painted by Charles Émile Jacque (1813-94), a French artist who specialised in painting animals. The Artist's Studio is Paula Meehan's choice, painted by Gerard Dillon (1916-71).
The cover painting A Convent Garden, Brittany, c.1913, painted by William Leech (1881-1968) prompted Ulster poet Medbh McGuckian to rhapsodise about this light-filled, sensual work of genius.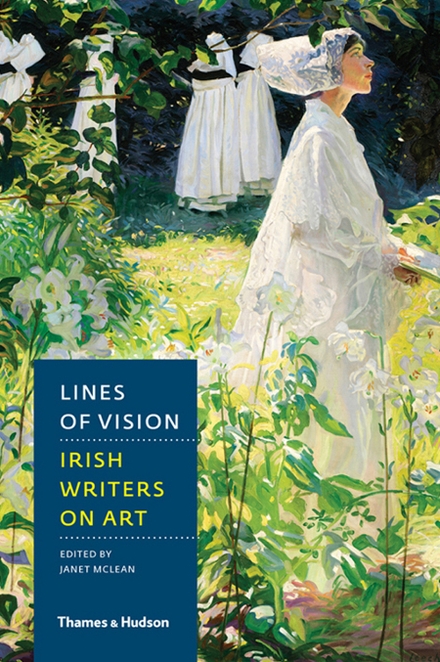 Listening to Bach - Pearse Hutchinson, Gallery
Born in 1927 in Glasgow of Irish parents, Pearse Hutchinson lived for most of his life in Dublin, although he lived ten years in Spain. The poet wrote in Irish and English and translated verse from a number of European languages, notably Catalan. He was co-founder with the poets Eiléan Ní Chuilleanáin and Macdara Woods of the long-running poetry periodical, Cyphers. He wrote a weekly column in Irish for the RTÉ Guide until shortly before his death. He died in January 2012, but not without leaving for Gallery Press the poems and brief prose pieces that make up this delightful 71-page collection.
The endearing reverie, Lakes in Leitrim revels in the blueness of lakes depicted on a map by which the poet is transfixed. Triana is a majestic recollection of the famed gypsy quarter of that name, situated on the far bank of the Guadalquivir in Sevilla. The poet watches young flamenco dancers and the last, emphatic line appears to free forever the young girls from the trap of the usual stereotype: "And not one begged/or spoke."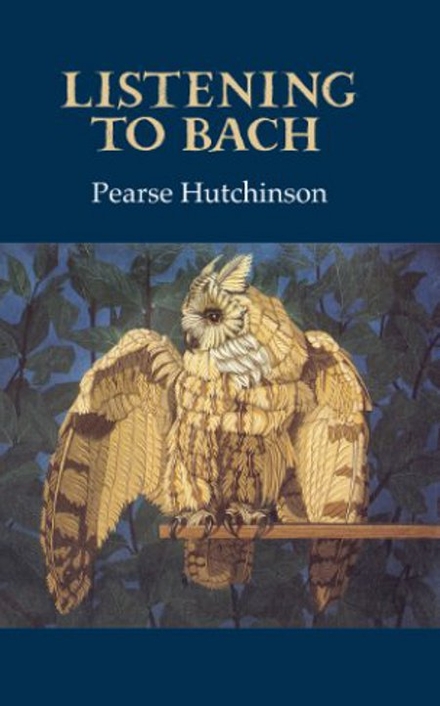 New Selected Poems 1966- 1987 and New Selected Poems, Faber & Faber 1988-2013 - Seamus Heaney
"His is close-up poetry – close up to thought, to the world, to the emotions, " writes John Banville on the jacket for the first of these collections. Essential selections to be savoured, these poems are the product of a profound, earthed sensibility and a unique vision. (And we effectively cheat because two books are in question, but given that it is Seamus Heaney we exercise the right to some poetic licence, making it eleven books in total.)