Somewhere along the line, best-selling author Shane Hegarty got the idea of writing a book for young adults long before he had any publisher or any deal to talk about. It all worked out well in the end, after he received a reputed six-figure advance for his debut book Darkmouth, a rollicking fantasy novel that's enjoyed great success both critically and commercially.
41 year old Hegarty worked at The Irish Times for twelve years as both a columnist and Arts Editor and while he enjoyed it, he says it was a welcome move from journalism to writing novels for children. Speaking on World Book Day, he says that from the age of seven, he always knew he wanted to write.
"I am very lucky that I ended up writing because I am utterly useless at everything else, " he said. "If I ever had to actually go and get another job – and it may yet happen obviously - I have absolutely no idea what I would do."
He honestly has no idea how many of his books have sold, but he knows he is a best-seller in this country and has been in the top 15 of the UK Fiction charts. These days, he tends to spend three weeks writing, followed by a week of visits to schools, bookstores and libraries to meet the young readers whose company he loves and whose openness to his fiction he marvels at.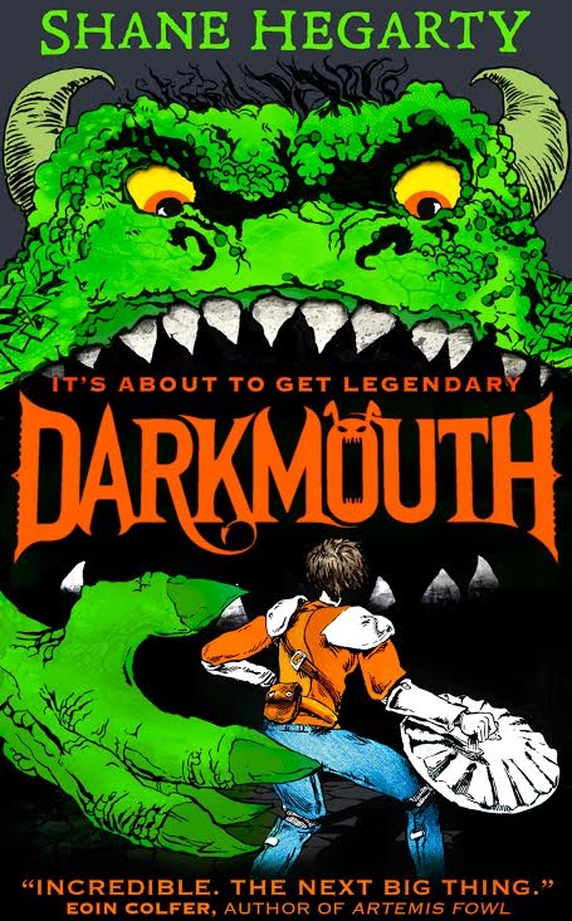 His six-figure deal with Harper Collins allowed him to step away from one job into another.
"It gave me the luxury of writing full-time, but you don't get a big novelty cheque. It's obviously portioned out for each publication, it becomes your wage."
He spent a week in the UK lately and there is another tour there in April. On top of it all, he is delighted to be nominated for the prestigious Waterstones Prize for the first Darkmouth book. Young French and German readers have also taken to his writing, Germany in particular seems to be lucrative.
"But because I speak no German and because it costs money to get someone to translate, I haven't been to Germany yet." The books are being translated into 16 languages. "I'm looking at my bookshelf here, I have the first book in Danish, Bulgarian, Korean, and it's out in Hungarian."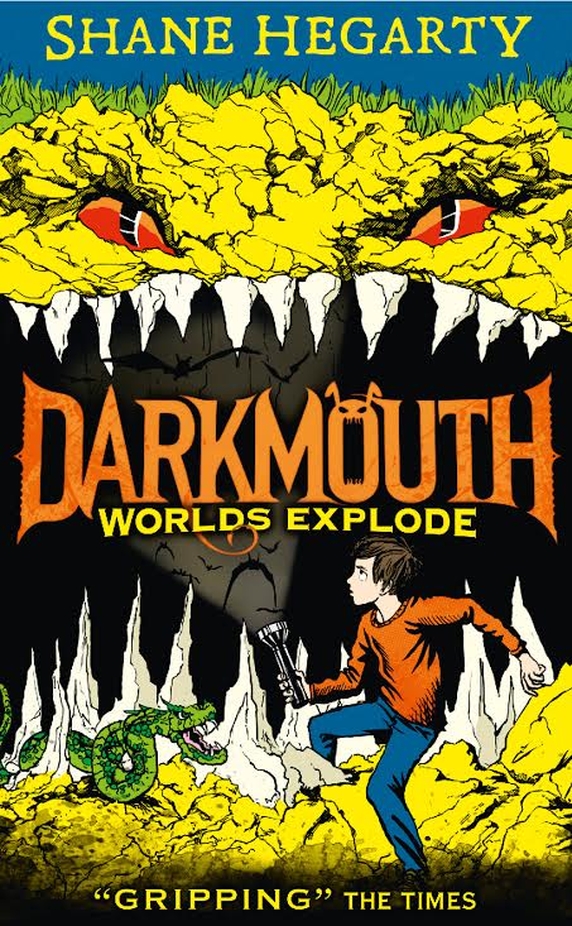 Chaos Descends, the third book in the sequence - indeed the third Darkmouth book to be published in a 14-month period - will appear on April 7. The second book was Darkmouth Worlds Explode which followed the debut, Darkmouth – It's about To Get Legendary.
Hegarty's humorous and lightly-engineered sagas tell of the rather inept but likeable young Finn, who in the first instalment is the would-be slayer of the fearful creatures known as Legends who come from the so-called Infested Side.
Ultimately, Hegarty writes the books that excite him - "and hopefully excite the reader" – and he doesn't worry much about pressure to deliver. The fourth book will appear in 2017 and there may well be more. Scratch that, there will certainly be more.
The Darkmouth books are published by Harper Collins
Paddy Kehoe