John Byrne looks at three very different, imported dramas: HBO gangster-fest Boardwalk Empire, Danish political pot-boiler Borgen, and the Stuart Townsend-starring Betrayal.
Reviewed: Boardwalk Empire (Saturday, Sky Atlantic), Borgen (Saturday, BBC 4), Betrayal (Tuesday, RTÉ Two)
What with the advent of US cable channels such as HBO and AMC providing cutting-edge drama, and the growing popularity of European imports ranging from Inspector Moltalbano to The Killing, Irish TV viewers have a lot of variety in imports compared to the days when it was simply a choice between mainstream US and UK shows.
HBO led the cable charge with the likes of Oz and The Sopranos. They're still regarded as leaders in an ever-increasing field and they're the folks behind Boardwalk Empire, which is now up to season four. Like many fans, I wondered how this Scorsese-backed gangster epic would cope with the demise of season three's overpowering personality, Bobby Cannavale's awesome Gyp Rosetti, a New York gangster whose overpowering presence mixed with a toxic inferiority complex and drove him to much violence and ultimately his own demise.
So far, season four has been a bit of a slow-burner, but last Saturday's fourth episode was pretty much a return to form. This run sees Nucky Thompson (Steve Buscemi) looking to spread his illegal booze trade to the lucrative setting of Florida. But he needs a business partner, and engages New York rival Rothstein, a man not short of cash. The master gambler decides to play poker with Nucky to find out more about his potential partner, but the latter's luck is in and an increasingly desperate Rothstein ends up losing a fortune and Nucky decides not to enter into partnership with someone so desperate to win that they would risk everything.
Rothstein's number two, Meyer Lansky (Anatol Yusef), sees an opportunity and offers to go into business with Nucky, before revealing to viewers (but not Nucky) a more violent side as he relentlessly pulps the face off an anti-Semitic poker player outside the club. Here we go: another ambitious psycho!
Meanwhile, young William Thompson's (Ben Rosenfield) revenge scheme goes horribly wrong as he inadvertently kills his college adversary with spiked alcohol. If he ends up expelled (or worse) for this act, he'll face the wrath of his demanding father, Eli (Shea Whigham), who wants his son educated in a formal setting rather than in the University of Life.
Elsewhere, Dunn Purnsley (Erik LaRay Harvey) ultimately endears himself to Dr Narcisse (Jeffrey Wright) after initially offending him, but you'd wonder what is Narcisse really up to – maybe Purnsley's erstwhile boss Chalkie White (Michael K Williams) is the real target?
The underlying crux of this season is the FBI's goal of breaking the back of organised crime. Undercover agent Warren Knox (Brian Geraghty) aims to find their weakest link in order to break the crime chain, and the episode ends with the arrest of Eddie Kessler (Anthony Laciura), Nucky Thompson's assistant. Next Saturday simply can't come soon enough . . .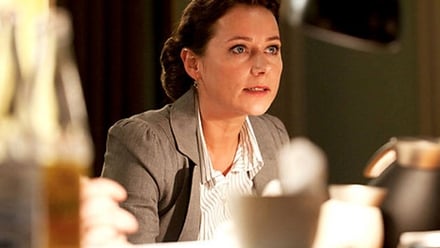 Borgen (Saturday, BBC 4) is back for a third and final season and I found myself gobbling-up the opening two episodes. Sure, Danish politics is hardly a fascinating subject (even for most Danes), but there's a lot of empathy and an even-handed idealism in this show that's a refreshing alternative to the prevalent cynicism that's only bringing out the worst in people in the real world.
It helps that Borgen has a fine cast, led by the magnetic Sidse Babett Knudsen, who plays Birgitte Nyborg – a woman with the classic middle-class obsession of wanting a great career and a Rockwellian family life. Season three begins with her out of politics and on the lucrative global lecture circuit, where one can make a fortune from telling old jokes and wearing sharp suits, but pretty soon she's back on her old stomping ground. Rejected by the Moderate Party (which is marching to a right-wing beat these days), she decides to start her own, centrist party. Damn! I'm hooked again.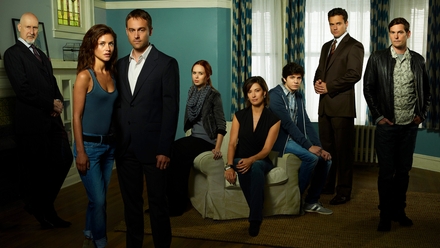 Straight out of the old-fashioned, prime time US TV area, ABC's Betrayal (Tuesday, RTÉ Two) has gotten off to a decent start. While it's great to see one of our own – Stuart Townsend – play a key role in such a high-profile show, it's also clear that the plot will have to move on, at least a little. So far we've had Townsend's character, Jack McAlister, fall for Sara (played by Hannah Ware). They're both married to other folk, but then her husband takes on a murder case that has Jack on the defence side, which adds a certain twist to their illicit liaison.
It's all very soapy so far (but not as much fun as Revenge was when it started), with last week's third episode bringing the murder subplot forward a little (widow Connie bunks off with an million she embezzled from her brother). You're left wondering how many ways the writers can have Jack and Sara rush in and out of each other's arms while James Cromwell continues to chew up every piece of masonry in Chicago as Thatcher Karsten, Jack's rather shady and aggressively patriarchal father-in-law, whose only son is facing the murder rap for Thatcher's deceased brother-in-law. As Thatcher says to Jack: 'Anyone can be a killer . . . You just have to make the effort.'
Some shows get off to a blistering start, which is the key to getting a solid fan base and a second season, but Betrayal is taking its time to lose its stabilisers and move on from a half-decent pilot – which is strange considering that this is an adaptation of a Dutch show rather than something entirely new. The next 3-4 episodes will either start telling a tale or this show is in serious danger of being dropped.
John Byrne