Toronto pagan-punk NYSSA plays the Ruby Sessions at Doyle's, Dublin on 21 November and Whelan's of Dublin on 30 November. We asked her the BIG questions . . .
The dates come as NYSSA announces new singles, No More Bodies and Blesséd Touch, with her second album Shake Me Where I'm Foolish set for release next February.
We need your consent to load this Spotify contentWe use Spotify to manage extra content that can set cookies on your device and collect data about your activity. Please review their details and accept them to load the content.Manage Preferences
Speaking about No More Bodies, NYSSA, whose family originates from just outside Dublin, says, "I wrote this song at the tail-end of a particularly mad period for me.
"It is at once the story of losing my mind after a trip to NYC and also the recognition that this ability to come apart, to fall into rage and disillusion, comes in part from a feeling of rootlessness, of being a first-generation descendent of an Irish mother and feeling this constant sense of distance from the land of my ancestors."
We need your consent to load this Spotify contentWe use Spotify to manage extra content that can set cookies on your device and collect data about your activity. Please review their details and accept them to load the content.Manage Preferences
She adds, "Blesséd Touch is pagan gospel. A witch's alternative to the candy-coated drone of Christmas music. It's a plea for mercy in a bleak moment when everything feels hard, calcified, made-of-stone. Raise your voice with me and summon a little grace."
Long-listed for the 2021 Polaris Prize for her debut solo album Girls Like Me, NYSSA now plays with a six-piece band, featuring Lukas Cheung (Mother Tongues), Nastia Koza (KOZA), Jay Anderson (Badge Époque Ensemble, Biblical), Brandon Lim (Yamantaka//Sonic Titan), and Jess Burgess (Essie Watts).
Tell us three things about yourself . . .
I read tarot cards and believe they're one of those most helpful tools for "permissioning" desire and validating the path we are meant to be on as individuals flung into this wild, hard, beautiful, painful life. Let me read you! (you're grand, thanks - Ed).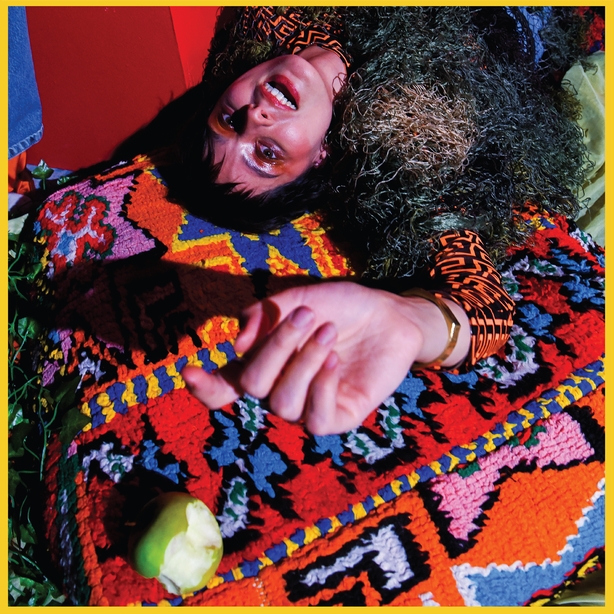 The purest joy I have ever felt came when I sang Who Will Buy from the musical Oliver! to a meadow-full of cows and they all came stampeding over to listen more closely.
The last time I was in Ireland I spent three nights at a 1000-year-old monastery in Co. Limerick. On the second night, I performed a ritual and asked for a dream to illuminate my "life's work" and dreamt I was a doctor helping a lesbian couple deliver a baby. And that baby was a dog.
How would you describe your music?
Pagan gospel, faery punk, re-wilded rock and roll.
Who are your musical inspirations?
Alan Vega and James Brown for their trance-grooves. Howlin' Wolf for taking us the closest we can get to a Midnight Sound. Bruce Springsteen for delivering this century's Sermon on The Mount. Sinéad O'Connor for keening the rage of the Outcasts. Bob Dylan for his deftness at embodying the Hermes/Trickster God of the 20th century. The crunch-crack of an 80s gated, heavily 'verbed snare. The lowest note on a piano relentlessly pounded. The hypnotic flow of Coconut by Harry Nilsson. Gary Numan's muscular synth lines. John Fahey's guitar. The Spanish poet Federico Garcia Lorca's Theory and Play of the Duende. Jim Morrison as conduit for Dionysus-energy. Boy choirs. Faery songs sung in Irish. Brian May's guitar solo in We Will Rock You. The song Something's Coming from West Side Story. The devastating, pure JOY of Stevie Nicks singing in her dressing room.
What was the first gig you ever went to?
First proper gig was the Yeah Yeah Yeahs on the Fever To Tell tour, aged 13. I was baptized by the water spat unto me from Karen O's mouth. The moment my destiny changed.
What was the first record you ever bought?
One of the first albums I ever bought with my own money was Up The Bracket by The Libertines. I remember studying the liner notes and deeply immersing myself in the drama of Carl and Pete. Despite not listening to it much these days, I think I continue to be inspired by its Anthem For Doomed Youth angst and star-crossed romance. I feel like The Libertines were somehow operating within the Chivalric tradition, a couple of hopelessly lovelorn Lancelots, flung into a tabloid hell.
What's your favourite song right now?
Fish Beach by Michael Nyman. I love listening to it as a passenger, pressing my face up against the window in transit, or as I'm clicking my heels on cold pavement, all the while being transported to the inspired vertigo of Man On Wire or the heady hedonism and luscious tragedy of Peter Greenaway's The Cook The Thief His Wife & Her Lover.
Favourite lyric of all time?
"I saw a werewolf drinkin' a piña colada at Trader Vic's/His hair was perfect" - Warren Zevon - Werewolves of London. I mean, the ability to conjure up the image of a werewolf with perfect hair is to my mind the pinnacle of good songwriting.
If you could only listen to one song for the rest of your life, what would it be?
Every1's A Winner by Hot Chocolate. The exuberance of that guitar line!!! This song conjures a strut from the trudgiest trudge. That's what I need from my soundtrack to eternity - a hook that makes the ground rise up to meet your step.
Where can people find your music/more information?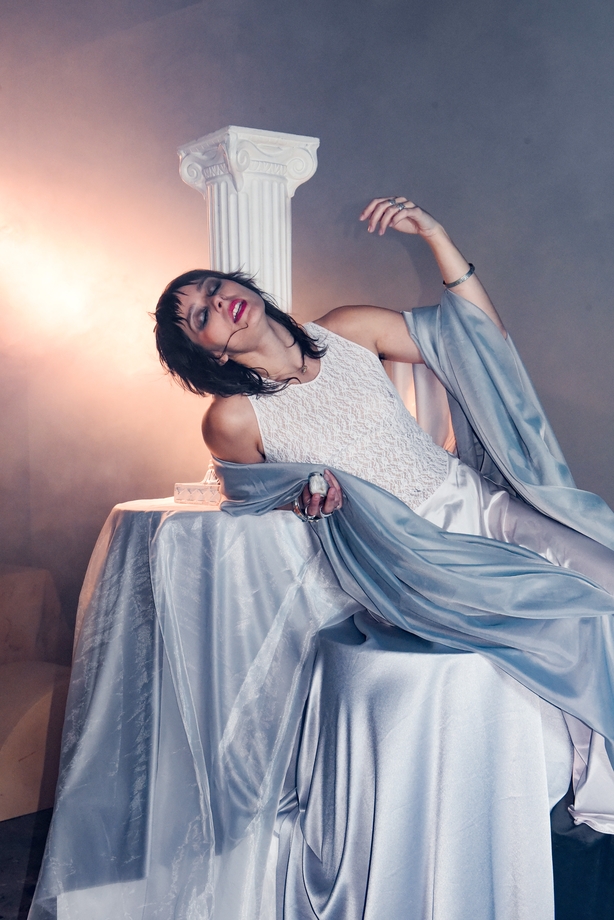 You can find everything you need at my website.
Alan Corr