RTÉ.ie's Audrey Donohue speaks to English director Alice Troughton about her take on film noir in upcoming movie The Lesson, and why she thinks its lead, Irish actor Darryl McCormack, is a fresh brand of movie star.
It's hard to imagine that the jovial and bubbly Troughton is the mastermind behind the murky and intense The Lesson.
This is the British director's first feature film, and comes on the back of an impressive resumé of TV directing in the UK and the US for over two decades, including the critically-acclaimed geopolitical thriller Baghdad Central, which centred on Iraq following the fall of Saddam Hussein.
Troughton is delighted to hear that we are an Irish media outlet – her father used to teach at university in Derry and her mother has lived on the "tiny little island" of Inch, Co Donegal for "years and years", with Troughton often visiting.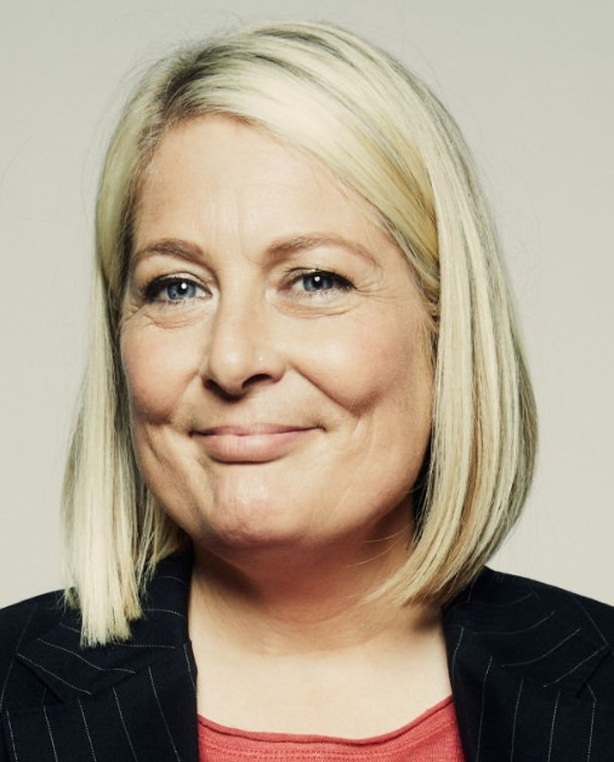 The Lesson follows ambitious literature whizz-kid Liam Somers. After topping his Oxford English Literature class, he is writing his debut novel while making ends meet by working as a tutor.

He believes to have landed the holy grail of tutoring gigs when he is asked to be a live-in teacher for the son of his favourite author, JM Sinclair.

However, he soon learns that despite the obvious wealth and privilege that the family enjoy, this is not a happy home. Overbearing patriarch Sinclair (played by Richard E Grant), his French artist wife Hélène (Julie Delpy) and teenage son Bertie (Stephen McMillan) live unharmoniously as an isolated trio of figures under the one roof, struggling with grief in the wake of the death of Bertie's brother Felix.

There are power struggles, mind games and secrets galore in this page-turner of a film that slowly reveals itself scene by scene.

With Irish actor Daryl McCormack front and centre in the lead role here, I'm keen to find out what it was about him that secured him the part.
Troughton says, "I think what has been coming out as we've talked about The Lesson is this question of, 'Are there movie stars anymore?' And the answer is yes, there are, because there's Daryl McCormack. He's a star."
"He's a very, very focused and clever man and he knew what he wanted to do with Liam's character. I think you can see the charisma shining from him."

She muses, "He's so watchable, but there's something else. There's a 'something' – you can't bottle it and give it to an actor - it's just something that you can't put your finger on."

On a recent work trip to the US, she said that Daryl and Bad Sisters, the Sharon Horgan written and led comedy series in which McCormack features, is "all anyone was talking about – how great it is ".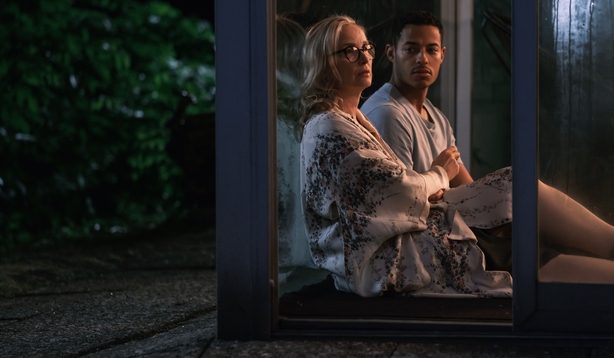 McCormack plays Liam in his own Irish accent - was there talk of making him English, to fit in with the idyllic location and indeed, somewhat with his backstory of acing his Oxford degree?
She responds, "No, not really. We wanted to go with the actor we cast. We didn't want to put kind of values on it that weren't there.
"I think it was just whether the person playing Liam could understand [that] sense of the outsider."
"And Daryl really got that, you know, for a number of reasons. He really understood that kind of being outside the social system, outside the class system. And the ambition, and I think that what he shows so brilliantly in Liam."
Central to the film is Richard E Grant as ageing novelist JM Sinclair, whose mantra is, "great writers steal". The author becomes increasingly unhinged and cruel under the literary world's glare as he struggles with his latest novel.
Has Troughton encountered many difficult creatives in her own career to date? "We all have. There are far more positive creative people than toxic monstrosities, but of course, there are toxic monstrosities and actually partly, that's the system to blame."
She continued, "I've worked in quite a few different countries, and I would say that there's a way of infantilising people and pandering to them… and that makes people very unstable… people can become toxic."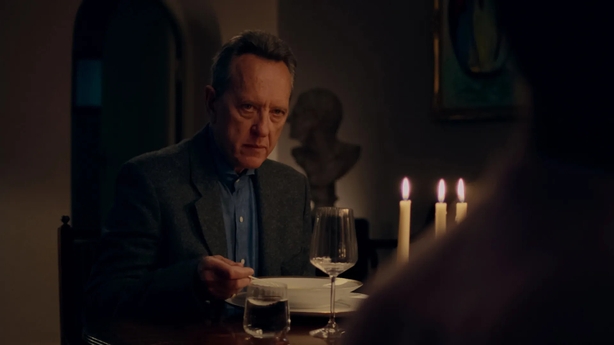 The inspiration for The Lesson arose from a real-life job that writer Alex MacKeith once took tutoring for an author he admired. Troughton says, "Sinclair is an amalgam, but Alex met people like that, that kind of ego, when he was a tutor himself. So it is based on a kind of amalgamation of people that he'd met before."
The significance of the ending of a story is an important thread in The Lesson, and without spoiling anything, the film's own ending is certainly eye-opening. Was the director going for shock value, or were the clues there all along?
Smiling, she says, "If you if you watch the film, you know the clues, but they're kind of subliminal hidden things."
Troughton feels that all the characters get the end they deserve. "I know it's very quite heavy-handedly called The Lesson, but there is an evolution to all of these characters. There is an arc and a capacity and I believe that they were all redeemed."
The Lesson is in Irish cinemas from Friday 22 September.
We need your consent to load this YouTube contentWe use YouTube to manage extra content that can set cookies on your device and collect data about your activity. Please review their details and accept them to load the content.Manage Preferences