Dublin's Zlata Filipovic and Anna Rodgers are among the filmmakers who have been chosen to receive support from the Netflix Documentary Talent Fund to make Two Mothers, a surrogacy story involving women in Ireland and Ukraine.
Filipovic and Rodgers were one of five filmmaking teams that were successful after pitching to a panel of industry experts at Netflix's UK headquarters in London.
They will now receive funding and professional support from Netflix to make their short documentary on the theme of 'connection' with a budget of £30,000.
Speaking about the support from Netflix, Filipovic and Rodgers said: "We are really delighted to be able to make this film. It's one we've wanted to make for some time and Netflix has given us a wonderful opportunity to share this beautiful story of connection with you all."
All the finished short films will be released on Netflix's YouTube channel in the New Year.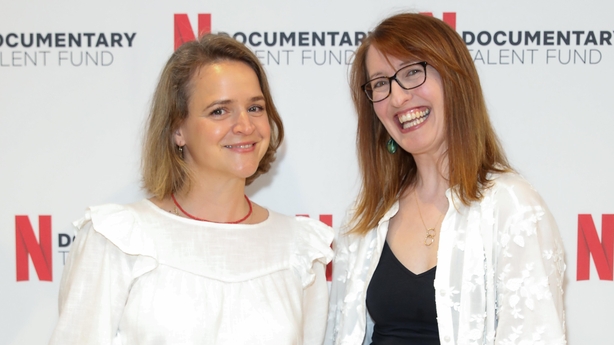 The synopsis for Two Mothers reads: "After losing a baby late in pregnancy, Cathy turned to surrogate Ivana in Ukraine who safely carried her twins in 2019. The two mothers developed an unusual bond.
"When the war broke out, Cathy felt compelled to cross the border into a warzone and carry out the family of the woman who had carried hers.
"Knowing Ireland only recognised the birth mother in law, Cathy chose to risk bringing Ivana and her three children to live together in their small cottage in rural Wicklow and forge a life together as an unusual family. This is a film about their relationship."
Kate Townsend from Netflix's documentary features team said: "Last year's fund was a huge success with filmmakers really making the most of the opportunity and springboarding to other projects and even Bafta nominations.
"We are thrilled today to announce our second-year cohort who we are sure will also go on to supercharge their careers too.
"The five films we have selected to support, each offer a unique take on the theme of connection.
"From an amazing story about two mothers with a unique bond in Ireland to uniting communities as part of the deaf rave scene in Hackney, we are very much looking forward to kicking off production on these documentaries and seeing what these filmmakers can achieve."