Damien turns the tables on Zak in Friday's Fair City on RTÉ One and the RTÉ Player.
Friday's episode begins with Zak continuing to blackmail Damien over the dodgy van repairs - this time by trying to sell stolen generators to Damien's in-the-dark boss Rafferty.
"Sounds like Rafferty could be in the market for more goods," smiles Zak.
"Nah, nah, nah," replies Damien. "There's no way there's more crap coming onto that site - I'll make sure of it."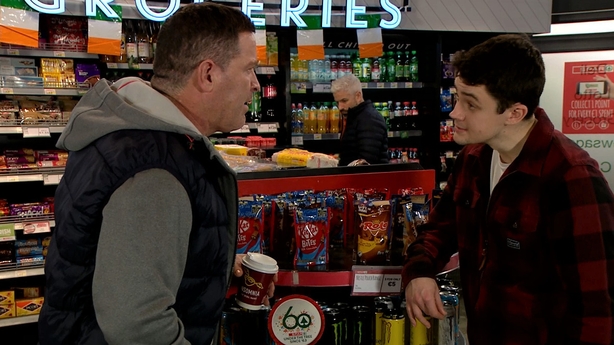 "Well, then, Goo Eyes will be mad," says Zak by way of a warning about his associate.
But soon enough, Damien comes into some information, corners Zak and spells out what is going to happen.
"I'm talking about Tommy Dillon Landscaping being a front for money laundering," says Damien.
"Don't know what you're talking about," replies Zak unconvincingly.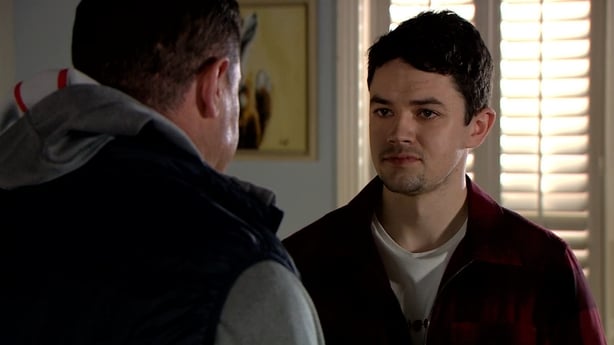 "Yeah, you do," smiles Damien. "So I'm warning you - call the whole thing off or you'll drag your daddy down with you."
Fans can find out what happens next on Friday on RTÉ One and the RTÉ Player at 7:30pm.
Fair City airs on RTÉ One and the RTÉ Player on Sundays, Tuesdays, Thursdays and Fridays.
Click here for more on the soaps.