A devastated Hughie is in no mood for forgiveness on Friday's Fair City on RTÉ One and the RTÉ Player.
The drama involves the bike that Hughie offered Zoe as a gift.
Given her experience with sugar daddy James Rafferty, Zoe was fearful that Hughie wanted something in return.
Deeply hurt by the accusation, Hughie terminated Zoe's employment at the laundrette.
On Friday's episode, Alex tries to build bridges with Hughie.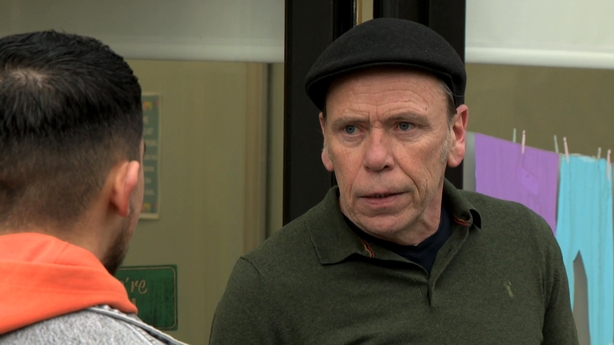 "I was looking out for her," says Alex. "It was after James taking advantage of her."
"I am nothing like James Rafferty," says Hughie angrily.
Fans can find out what happens next on Friday on RTÉ One and the RTÉ Player at 7:30pm.
Fair City airs on RTÉ One and the RTÉ Player on Sundays, Tuesdays, Thursdays and Fridays.
Click here for more on the soaps.