The mother of Oscar nominee Paul Mescal said she was folding the washing when she heard her son had been nominated for Best Actor for his starring role in Aftersun.
Dearbhla Mescall said it was too stressful to watch the Oscar nominations earlier today so learned of the nomination on the family WhatsApp group.
Speaking to RTÉ she said it was great to see her three children's faces today and that she and her husband were so proud of Paul.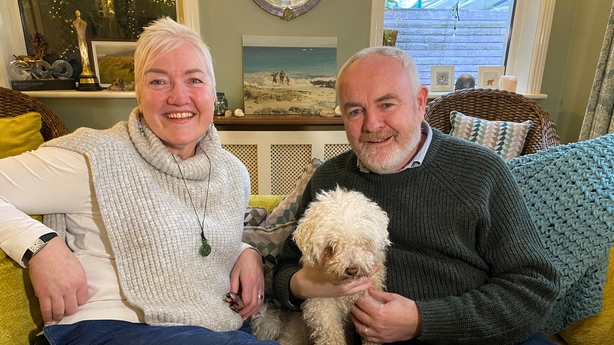 "We're very blessed, Donnacha was in New York, sitting in his office, Nelly was in London, she went straight to his flat.
"It's an honour to watch him in this arena, I'm emotional a lot today.
She added: "The fact that I got to see their three faces today, the love they have for each other as siblings is second to none, I'm very happy."
Mescal's father, also called Paul, said there is a big team behind his son.
He said he remembers the Oscars since he was a child.
"It was always such an occasion and even with Irish people like Brenda Fricker and Liam Neeson and all those people and now for our child to be to be in with those," he added.
The critically acclaimed drama Aftersun follows Calum, played by Mescal, and his daughter Sophie, played by newcomer Frankie Corio, during a holiday in Turkey.
Mescal was nominated in the Best Actor category alongside fellow Irishman Colin Farrell (The Banshees of Inisherin). They face competition from Brendan Fraser (The Whale), Bill Nighy (Living) and Austin Butler (Elvis).