The emotional blackmail playbook is brought out on Sunday's Fair City on RTÉ One and the RTÉ Player.
The drama involves Dearbhla, her business partner, Joan, and Joan's long-lost son, Gareth.
Dearbhla is now romantically involved with Gareth and was previously the partner of Joan's late son, Cian.
On Sunday night, Joan tries to use Dearbhla as a go-between to build bridges with Gareth.
"He likes you," says Joan. "You could persuade him to have a civil conversation with me."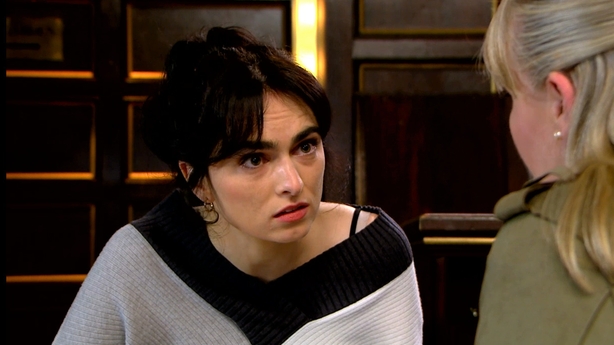 "You go on about being honest - this is so underhand it's almost pathetic," says Dearbhla.
Fans can find out what happens next on Sunday on RTÉ One and the RTÉ Player at 8:30pm.
Fair City airs on RTÉ One and the RTÉ Player on Sundays, Tuesdays, Thursdays and Fridays.
Click here for more on the soaps.