The fallout from Orla and Paul's weekend wedding continues on Tuesday's Fair City on RTÉ One and the RTÉ Player as the new bride and her cousin Kira set each other straight.
The ructions between the cousins involve the video Kira sent Paul of Orla's Christmas clinch with her former lover Lenny.
Now, Kira is concerned that the just-married couple are about to split.
"Are you breaking up?" she asks Orla.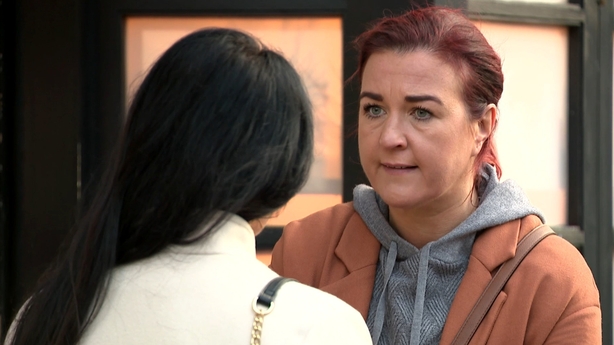 "Oh, don't even pretend that you care, ok?!" snaps Orla. "Why don't you go back to Liverpool and do all of your backstabbing from over there!"
"Stop acting like all of this is my fault!" an incredulous Kira replies.
Fans can find out what happens next on Tuesday on RTÉ One and the RTÉ Player at 8:00pm.
Fair City airs on RTÉ One and the RTÉ Player on Sundays, Tuesdays, Thursdays and Fridays.
Click here for more on the soaps.