Naimee Coleman returns with Lost Our Way, the first single from her upcoming album The Edges - due for release in early 2023. We asked her the BIG questions . . .
On Lost Our Way, Naimee joins forces with fellow Irish singer Paul Noonan from Bell X1 and she says, "I think Paul has one of the most beautiful voices in the world and getting to sing with him on this track was incredible."
We need your consent to load this YouTube contentWe use YouTube to manage extra content that can set cookies on your device and collect data about your activity. Please review their details and accept them to load the content.Manage Preferences
Recorded during lockdown with collaborator Adam Marcello (Jon Brion, Brandie Carlile, Sara Bareilles), The Edges is a collection of sometimes gritty, often melancholic, but always deeply personal songs.
After signing with EMI records in her late teens, Coleman went on to record her debut album Sliver Wrists at Abbey Road Studios and for her follow-up, Bring Down The Moon, she worked with Tears For Fears' keyboardist Ian Stanley.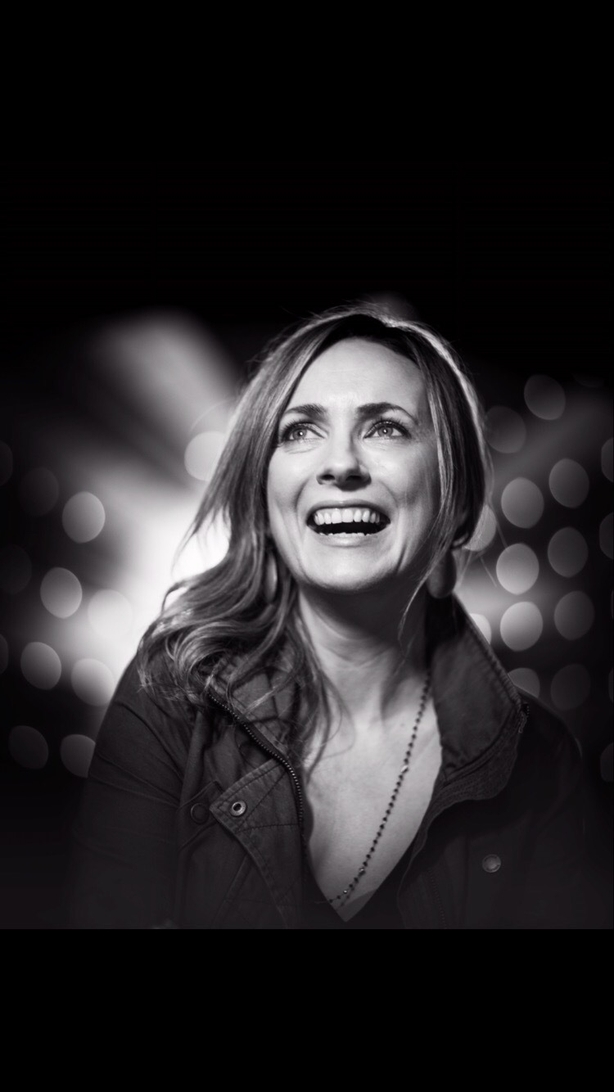 She toured extensively both as a headliner and opening act for the likes of Van Morrison, David Gray and Suzanne Vega and appeared on Top Of The Pops as the featured vocalist on Aurora's Top 5 re-imagining of Duran Duran's Ordinary World.
After relocating to Los Angeles in 2004, she fell in love, got married, and toured the US, and wrote both for herself and other artists, with her music featuring in numerous films and TV shows for Disney, Warner Brothers and CBS.
Tell us three things about yourself . . .
I've seen every episode of Murder She Wrote at least five times. I'm obsessed with 80s TV & movies. I got to sing backing vocals on Staying Alive with Robin Gibb of The Bee Gees at the Hollywood Bowl in Los Angeles. I love filling out questionnaires.
How would you describe your music?
I'm a singer-songwriter who loves harmonies, grungy guitars, and sad songs. My music is melancholy, honest and hopefully relatable. This new album is full of songs about me trying to figure myself out and managing some anxiety and heartache. There are a few happy ones in there too I promise!
Who are your musical inspirations?
My senior infant's teacher (Mr Ryan) taught me loads of Beatles songs back when I was six so I've loved them ever since. Nearly every 90s grunge band (my teenage self won't let go), Joni Mitchell, The Frames, Jeff Buckley, Burt Bacharach, Jane's Addiction, Tears For Fears, Tori Amos, Jonatha Brooke . . .
What was the first gig you ever went to?
My parents brought me to see Paul Simon on his Graceland tour. It took a long time to top that one.
What was the first record you ever bought?
Luca by Suzanne Vega. I bought the vinyl 12-inch in Golden Discs on Grafton Street and played it nonstop for weeks.
What's your favourite song right now?
I'm on a big 80s kick now so I think it's Head Over Heels by Tears For Fears.
Favourite lyric of all time?
"Time pulls a face when I'm next to you. Let's hope the wind changes" - Next To You by Bell X1.
If you could only listen to one song for the rest of your life what would it be?
Grace by Jeff Buckley. It's my favourite album too. Dreamy and flawless…
Where can people find your music/more information?
My new single, Lost Our Way, is out now. Spotify, Bandcamp, Apple Music…. All the usuals. I'm on Instagram, Twitter, and Facebook too. Come find me and say hi!