Chris Wilson DC has released his new EP, Stone Fireflies, and plays Vantastival this weekend and Little Whelan's in Dublin on the 21 October. We asked him the BIG questions . . .
Former pastry chef Chris left Ireland to become a songwriter and toured Asia and Australia, developing both his style and writing.
We need your consent to load this YouTube contentWe use YouTube to manage extra content that can set cookies on your device and collect data about your activity. Please review their details and accept them to load the content.Manage Preferences
Chris and his long-time musical friend Grahame Rolfe began arranging and recording the five-track Stone Fireflies but halfway through production, the pandemic struck and recording was finished remotely during lockdowns between London and Dublin.
Tell us three things about yourself?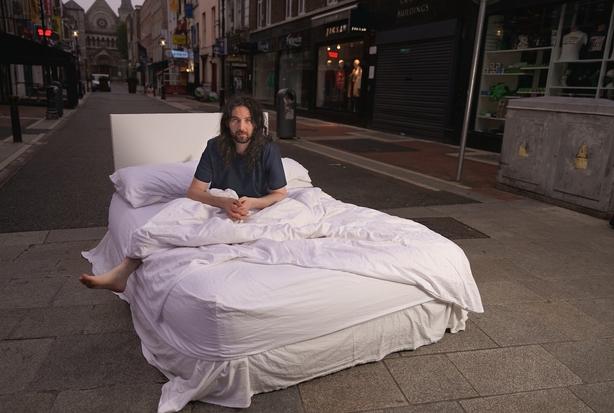 I love to cook, I was a pastry chef for a few years and I still enjoy cooking for my friends and family. I've been able to pay my bills while being a musician in five different countries. My dad taught me how to drive when I was ten years old.
How would you describe your music?
Well, I would like to think that if you were in a good mood and listened to my record you would still be in a good mood, and if you weren't feeling too good, I'd hope that you might feel a little better after listening to it. As for the lyrics, songs like Now I See You, Wish You All the Love in the World and Silent Revolution have straightforward dialogues. Whereas songs like Holly and Pure Energy have a bit more mystery to them. Like Howlin' Wolf's Smokestack Lightning, the lyrics can be ambiguous, and with music they feel like something you can't put your finger on.
Who are your musical inspirations?
I feel like most people I got my music from my parents. My mother listened to Air, Massive Attack, Neil Young and Joni Mitchell. Whereas my dad had Thin Lizzy, Chuck Berry, and Dire Straits in the car's CD player. I still listen to these bands today.
What was the first gig you ever went to?
It was The Red Hot Chili Peppers at the Phoenix Park, I was a massive fan, They were supported by the Pixies, and Groove Armada. Still one of the best shows I've ever seen.
What was the first record you ever bought?
Hard to tell, but I would say it was either Eminem The Marshall Mathers LP or Dr. Dre's 2001.
What's your favourite song right now?
Right now, it has to be Jerry Fish's True Friends.
Favourite lyric of all time?
From Oh, Sister. One of my favourite Dylan lyrics of all time 'Time is an ocean but it ends at the shore'.
If you could only listen to one song for the rest of your life, what would it be?
Daft Punk's One More Time.
Where can people find your music/more information?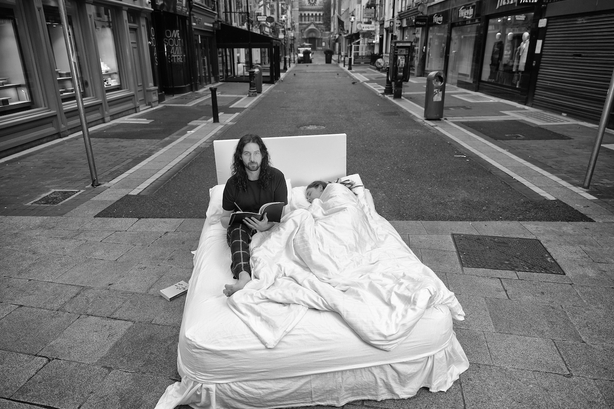 You can Find me on Facebook, Instagram, YouTube, Spotify and all major streaming platforms. Just search Chris Wilson DC.