There are shocking scenes in Sunday's Fair City as a Carrigstown resident is assaulted.
In his desperation, gambling addict Anto tries to sell the watch he has stolen from Tommy.
"€200," says Anto.
"€50 or nothing," says the prospective buyer.
"I'm not going to haggle with the likes of you," retorts Anto.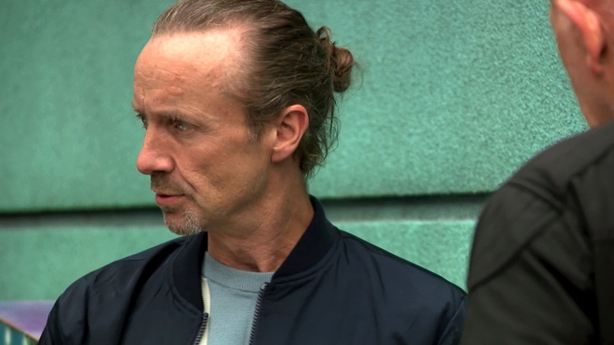 "You're wasting my time," says the man.
As the man walks away, Anto calls him a "scumbag" - and all Hell breaks loose.
Fans can find out what happens next on Sunday on RTÉ One at 8:00pm.
Fair City airs on RTÉ One on Sundays, Tuesdays, Thursdays and Fridays.
Click here for more on the soaps.