It's all happening in Soap Land! Get the lowdown on what your favourite characters are up to this week...
FAIR CITY
Anto's trail of destruction continues this week as he once again turns to theft to fund his gambling addiction - and Sharon, Hayley, Tommy and Carol are left to pick up the pieces.
There are further developments in the battle of wits over the site as Leo, Maria, Cass, Damien and Mairéad try to get the upper hand on James and Cian. Surprises are guaranteed!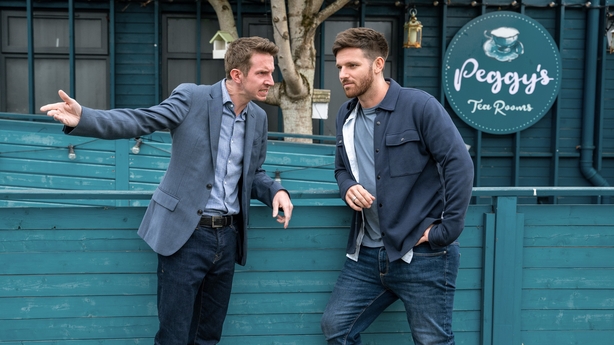 Now that the truth is out about Nora's accident, both she and guilty party Doug ponder their next moves.
Mondo, meanwhile, is excited to hear that Melanie is coming home - and he's planning to propose!
CORONATION STREET
Aadi and Kelly discover that because they're under 18, the Gazette competition rules require written permission from their parents or guardians. With the 'secret' engagement all over the Gazette, Dev, Maria and Gary all believe that Aadi and Kelly are far too young to tie the knot.
Elsewhere, Audrey confides in her family and explains how she tried to take her own life. She said that she has made an ordinary will, giving them each equal shares.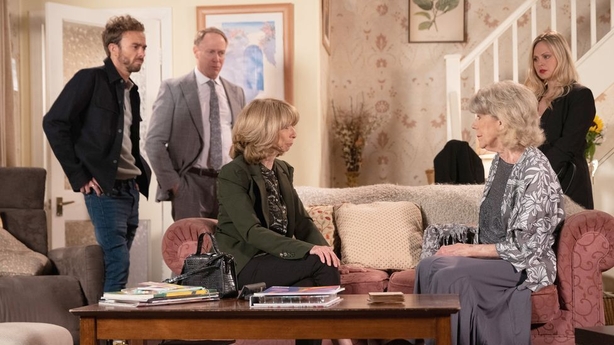 Later in the week, Toyah attempts to give Carla advice about engaging in business with Nadeem and says it could ruin her image. When Carla explains that the paperwork is already signed and it's too late, Sarah is angry that she's the last to know again.
Also, Mary tried hard to get people excited about her am-dram production.
EASTENDERS
On the day of Linda's court hearing, she confides in Zack that her divorce from Mick is a done deal. During the hearing, she makes a heartfelt speech about her regrets. The judge decides not to give her a prison sentence. Janine is outraged when Linda strolls back into The Vic.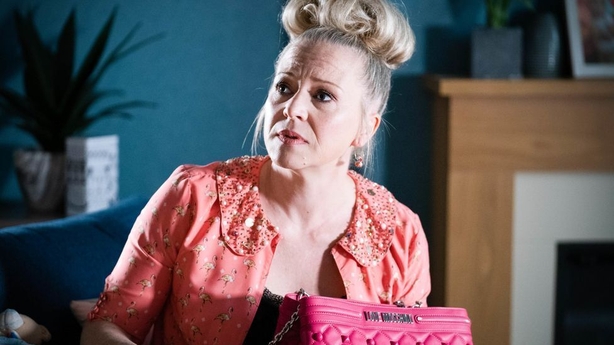 Elsewhere, Kheerat offers to help redecorate Jean's bedroom, but a paint fight ensues.
Also, Phil meets Dodge and gets some information on Keeble. Phil meets Keeble and tells her that he knows she is up to no good.
EMMERDALE
Concerned that Dan will never accept Noah, Amelia asks him to run away with her to London.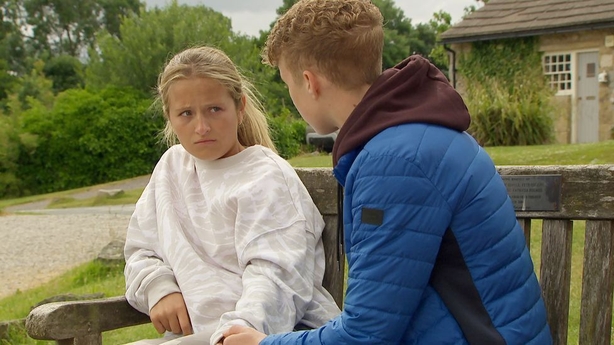 Elsewhere, at a barbeque, Naomi is frustrated when Charles gets involved in her relationship with Nate. It isn't long before Manpreet puts her foot down with Naomi.
Meanwhile, hoping for a job at the cafe, Naomi feels comforted when Amelia gives her tips on how to win Brenda over. Naomi is stunned when she gets offered a job.
Later in the week, Mackenzie is finding it difficult to think of a way to tell Charity how he feels.