EastEnders fans are braced for a Tuesday cliffhanger involving Sam, Phil and Albert Square villain Lewis.
Sam has kidnapped Lewis because he raped Ben, Sam's nephew.
In scenes to air on Tuesday, Sam tells her brother Phil - Ben's father - what she has done - and that Lewis is in the boot of the car that she is driving.
However, there's a twist.
Releasing photos, the BBC teases: "Phil and Sam debate what they plan to do with Lewis, but they are shocked when they realise he has escaped from the boot of the car and now has Phil's gun."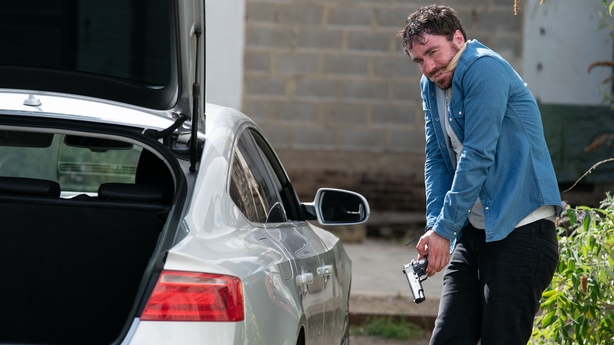 Fans can watch what happens next on RTÉ One and BBC One on Tuesday at 7:30pm.
EastEnders airs on RTÉ One and BBC One on Mondays, Tuesdays, Thursdays and Fridays.
For more on the soaps, click here.