It's all happening in Soap Land! Get the lowdown on what your favourite characters are up to this week...
FAIR CITY
It's a seismic week for Anto and Sharon as their relationship comes apart at the seams over his gambling - and Hayley, Jon and Tommy are all caught up in the chaos.
The development skullduggery continues as the in-cahoots James and Cian try to get the upper hand on Jane. Damien, meanwhile, has set up a go-slow on the site - and that puts him in the firing line as the twists keep coming.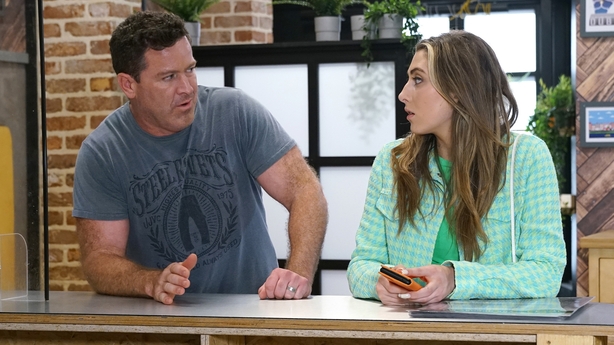 Elsewhere in Carrigstown, the excitement grows as Erica's due date approaches.
EMMERDALE
Gabby is adamant that she is packing in online dating until handsome hunk "Chris" appears. Gabby's mystery man appears to be someone she already knows, Kit.
At his impromptu stag do, Marlon tries to get to his feet, but his legs suddenly buckle and he tumbles to the floor. Paddy insists that Marlon get checked out at the hospital. Marlon agrees - just as long as there's no ambulance and Rhona doesn't get wind of the situation.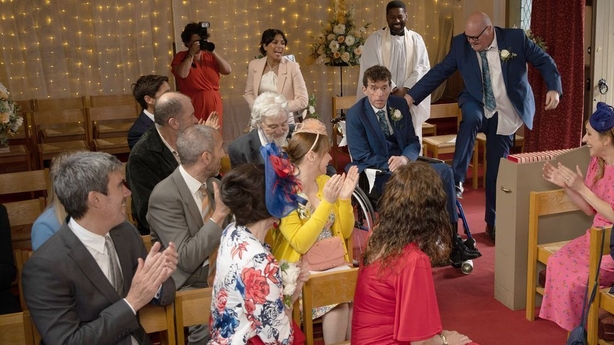 Later in the week, Priya whips off her jacket, revealing her scars as she dances confidently at Marlon and Rhona's wedding party.
Also, Faith has an emotional moment.
CORONATION STREET
Kelly and Aadi find Stu slumped in the street, intoxicated and unable to talk. Aadi dials for an ambulance. At the hospital, when Kelly is told that Stu's awake, she is ready to ask some tough questions about his past.
Elsewhere, Spider helps Toyah to pack up her flat. Adam has a go at Spider and Toyah in the street, egging Spider on to launch into a rage. Toyah discovers a savings account Imran opened for Alfie. Her feelings of grief increase and she quickly demands Spider leaves.
Meanwhile, Stephen gets a call from the hotel about the deposit for afternoon tea. In front of Shona and Sarah, his card isn't accepted. Shona and Sarah are entertained as Stephen shouts down the phone at his Italian bank.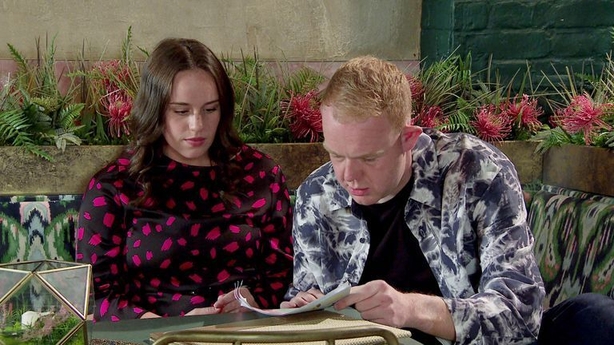 Also, Faye informs Beth and Sally that Craig is researching the menopause obsessively and is now monitoring her nutrition.
EASTENDERS
Suki is in a pickle of a situation when Ranveer continues to threaten her. She's also having a great time trying to negotiate a lower deal on the lease for the Minute Mart. Sharon notices Suki struggling and invites her for a drink, but Suki responds by trying to manipulate Sharon into lending her money.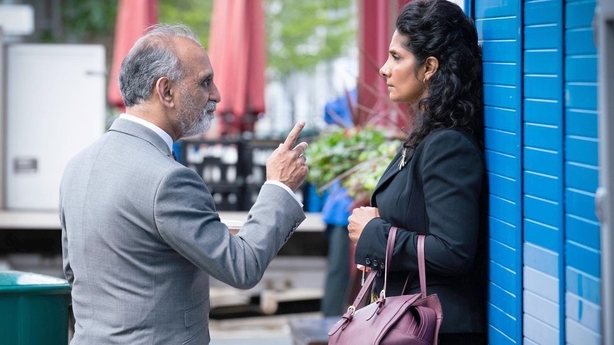 Later in the week, Ravi's son Nugget hangs out with Denzel and Amy, but the boys' antics upset Amy.
Also, Kathy tells Bobby that she'll have to put Walford East up for sale.