Director Scott Derrickson has said he had to convince Ethan Hawke to take the role of demented, child-abducting clown The Grabber in new horror movie The Black Phone.
The film sees Derrickson reunite with Hawke for the first time since Sinister in 2012 but the actor wasn't always destined to play the bad guy.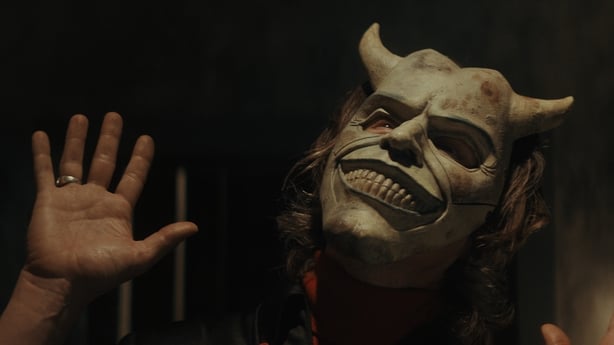 "No. in fact, I didn't even write it for him," Derrickson, who previously directed Doctor Strange in the Multiverse of Madness, told RTÉ Entertainment.
"I try not to think of certain actors when I'm writing a script because then if you can't them, it's very hard to un-vision them but once I wrote the script, I made the decision to give it to Ethan first because I thought he'd be amazing at it."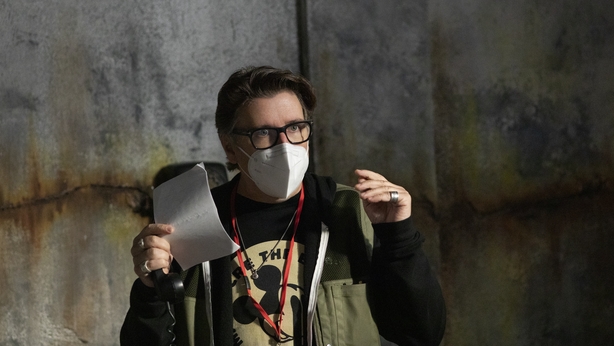 Derrickson added, "He told me that he didn't really play villains so he was probably not going to do this so I said to him, let me make it even more appetising for you - The Grabber is a sadistic child killer and he wears a mask the whole time . . . so now I'm sure he's not going to do it!
Read our review of The Black Phone.
"I told him if he could read it, that'd be great and the night he read it, he left me a voice message reading one of the lines from the script in the voice of The Grabber, so I knew he was gonna do it."
The Black Phone really taps into the existential fears of childhood and as Finney and Gwen, the siblings at the heart of the movie, Madeleine McGraw and Mason Thames really steal the show.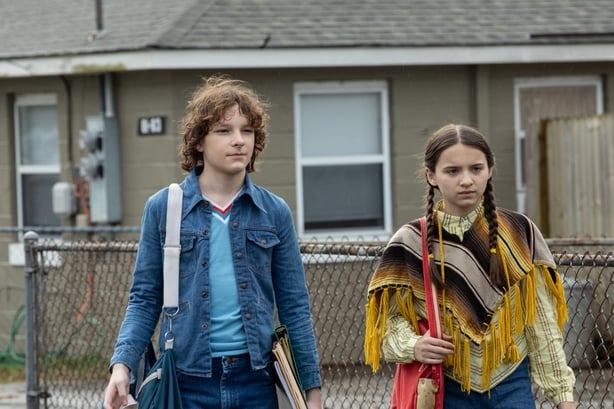 "Mason's got more raw talent than any young actor I've ever seen," said Derrickson.
"He's got a way of processing a range of emotions that's so truthful and so honest and it's an innate ability. I didn't have to direct him a lot of times, he knew exactly what to do.
"And Madeleine is just a remarkable kid. I moved the whole shooting schedule to accommodate her, that's how much I believed in her in this role."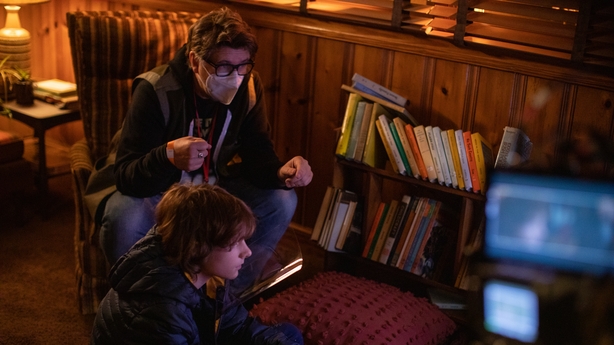 The Black Phone features a standout use of The Sweet's immortal glam rock stomper Fox on The Run and possibly the best use of a Pink Floyd ever seen in a movie.
"Yes, that was my choice! Hahaha. In Sinister, Vincent D'Onofrio wears a Pink Floyd T-shirt and, of course, Interstellar Overdrive plays in the first act of Doctor Strange, so this is my third shout-out with Pink Floyd.
"And they gave me a good price for it. I think those guys were really appreciative that we were using one of the weirder tracks from The Dark Side of The Moon."
Alan Corr @CorrAlan2
The Black Phone is in cinemas now.