Joan and her son Cian's relationship is in tatters on Thursday's Fair City on RTÉ One.
The scenes are all part of the fallout from Zak's conviction.
Solicitor Joan, representing Zak, was left reeling when the prosecution submitted new evidence in the case.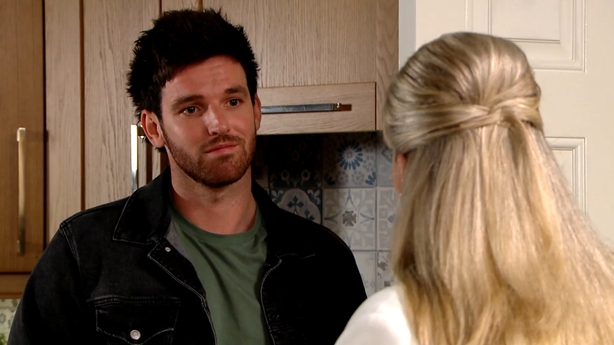 It was Cian who passed the evidence to the prosecution as he sought revenge against his ex, Dearbhla, and her brother, Zak.
On Thursday night, there is a blazing row between Cian and Joan.
"I hope he's getting a really good welcome inside," sneers Cian.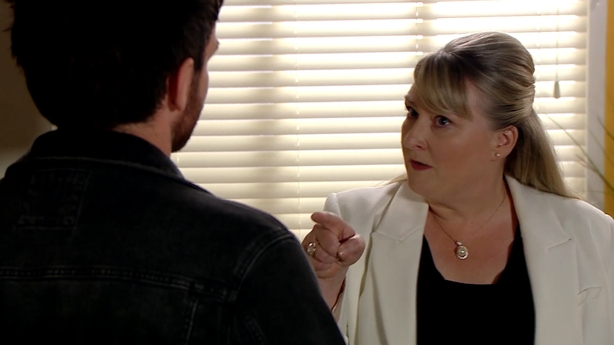 "I'm the one who was made to look shoddy and unprofessional," Joan seethes.
"And I won't soon forgive you for that. Or for what you did to the Dillons."
"Or maybe you'll have to choose between me and your new best buddies!" shouts Cian.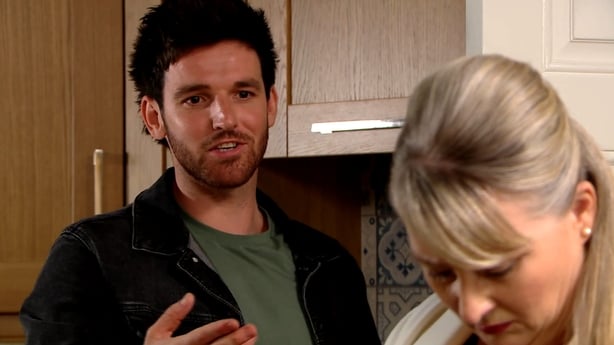 "Like I had to choose between you and girlfriends.
"It's not that comfortable, is it?"
Fans can find out what happens next on Thursday on RTÉ One at 8:30pm.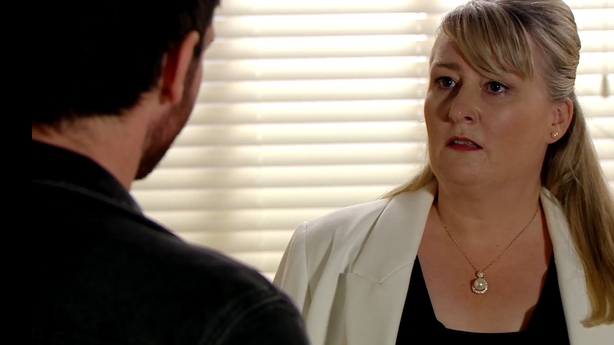 Fair City airs on RTÉ One on Sundays, Tuesdays, Thursdays and Fridays.
Click here for more on the soaps.