Dearbhla, Zak, and Tommy face up to a Cian-shaped problem on Tuesday's Fair City on RTÉ One.
As Dearbhla's relationship with Cian goes over the cliff, the Dillons are debating what should happen next - given that Cian's mother Joan is representing Zak as he faces charges of receiving stolen goods.
"Dump the guy," says Zak.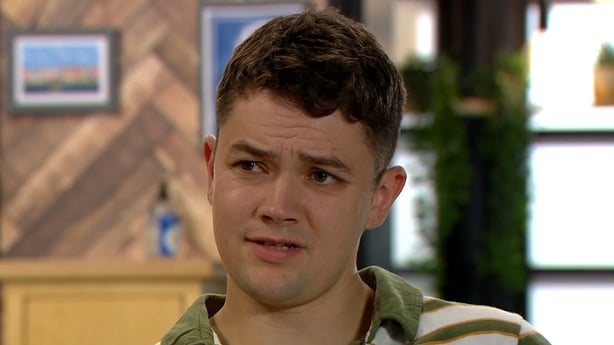 "I'd... maybe stretch it out a bit," offers Tommy.
"What does that mean?" asks Zak incredulously.
"It means Joan is your lawyer because Dearbhla is with Cian," Tommy replies.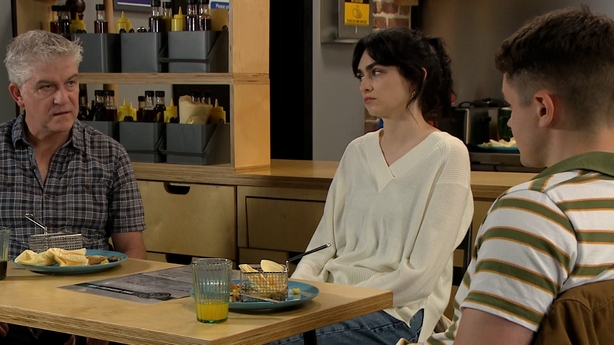 Later, Zak appears to have made up his mind.
He tells Joan: "I think it's better if you stop being my lawyer."
"What?" she says.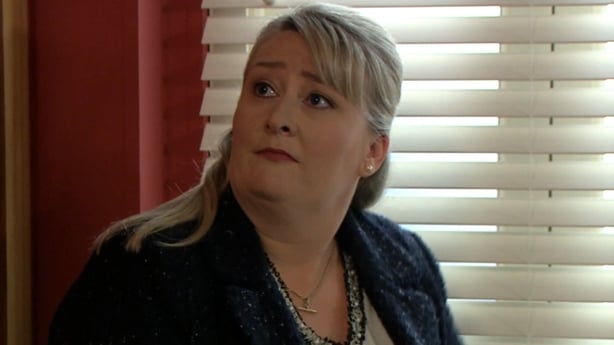 "I don't want you as my lawyer anymore," he answers.
Fans can find out what happens next on Tuesday on RTÉ One at 8:00pm.
Fair City airs on RTÉ One on Sundays, Tuesdays, Thursdays and Fridays.
Click here for more on the soaps.