Carol is out for answers in Tuesday's Fair City on RTÉ One.
She has put two and two together and thinks Orla, Dolores and Pete are hiding something about Nora's accident outside the garage.
Pete's son Doug caused the accident - but Doug's fellow mechanic Ray has been left to think he is responsible.
With the garage's insurance expired, co-owners Orla and Dolores along with Pete have concocted a plan to offer Nora money in a bid to prevent a lawsuit.
On Tuesday, Carol corners Orla.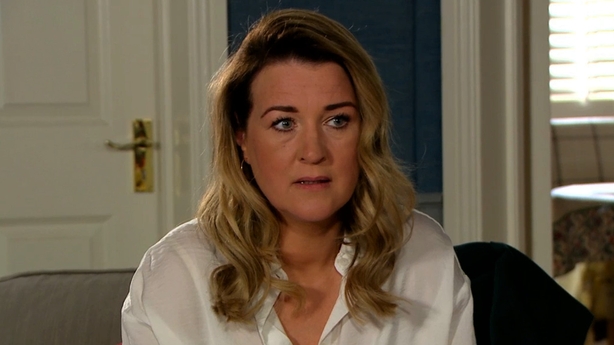 "I haven't got a clue what you're talking about," says Orla.
"Balloons, presents, pay-offs - five grand, Orla?" says Carol. "Rushing into the hospital with a pathetic guilt offering - makes me smell a rat."
With Orla gobsmacked, Carol adds: "So if there's anything that you want to tell me, spit it out now."
Fans can find out what happens next on Tuesday on RTÉ One at 8:00pm.
Fair City airs on RTÉ One on Sundays and Tuesdays to Thursdays.
Click here for more on the soaps.