Doug's conscience is a car crash when he visits Nora in hospital on Tuesday's Fair City.
Having caused the accident that has put Nora in hospital with a broken hip, Doug is wracked with guilt - and keeping schtum.
Ray thinks the accident was his fault and tells Doug: "If you hadn't acted as fast as you did, well... it could be a lot worse."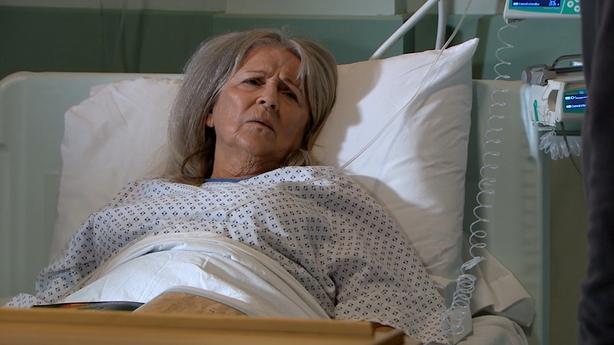 "Thank you," says Nora.
"Nora..." says Doug.
Fans can find out what happens next on Tuesday on RTÉ One at 8:00pm.
Fair City airs on RTÉ One on Sundays and Tuesdays to Thursdays.
Click here for more on the soaps.