Galway singer Eoghan Moylan has released his debut single, Dark Disco. We asked him the BIG questions . . .
"I wrote it while isolated, in my old estate in Galway City," he says. "But I recorded it a year later, out of a spare bedroom, while I had the chance to travel around Granada."
We need your consent to load this YouTube contentWe use YouTube to manage extra content that can set cookies on your device and collect data about your activity. Please review their details and accept them to load the content.Manage Preferences
Born and raised in Connemara, Eoghan spent most of his early life surrounded by traditional music and dance and went from impromptu sessions with family and friends in his grandmother's kitchen, to learning the piano on his older sister's broken old keyboard.
Tell us three things about yourself?
I'm a Connemara man (and proud), I'm currently treating a sunburn from stepping out into an overcast day without sun cream (bravely I might add), and I have been writing songs for over ten years now (with mixed results at the start).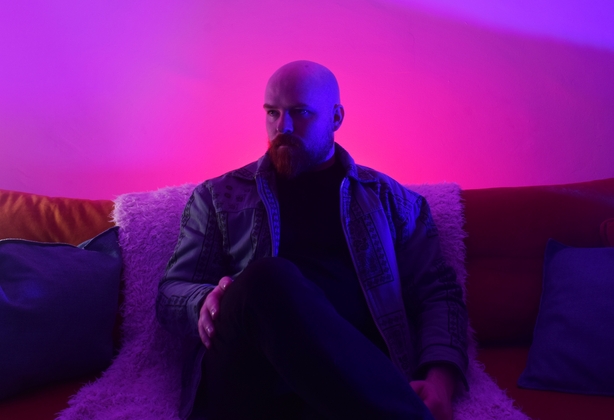 How would you describe your music?
Genre-wise I would say indie-pop/indie-synth-rock, but really my main goal is to write songs that you can dance to on a night out and then sit down to listen to the lyrics of and have two totally different reactions. Whether I succeed or not is up to the listener I suppose!
Who are your musical inspirations?
Musically, I've always been inspired by The Killers and the way they tie synths and guitars together and then lyrically I would say someone like Father John Misty has been a huge inspiration to me. Even if my style is nothing like his, there's a vulnerability in his lyrics that I would like to someday be able to match.
What was the first gig you ever went to and the first record you ever bought/downloaded?
Now for the embarrassing part. The first gig I ever went to was Steps. Yup. My dad brought me, my older sister, and my cousins when I was small, but I still remember it! Equally strange, I think the first record I ever bought was Europe's Greatest Hits when I was around 10. Final Countdown is some tune though.
What's your favourite song right now?
I've been listening to Kneecap's H.O.O.D. every time I go to the gym, so probably that!
Favourite lyric of all time?
It changes depending on what my latest obsession is, but I'll go with "Is a dream a lie that don't come true or is it something worse?" from The River by Bruce Springsteen.
If you could only listen to one song for the rest of your life, what would it be?
There's a song called Open Your Eyes by STRFKR that has been my most listened to song on Spotify every year for the past 3 years, so probably that.
Where can people find your music/more information?
You can listen to my music on any streaming platform you like and I'm definitely most active over on Instagram if that's your cup of tea. But for anything else, here are all my links.