The grannies of Ireland's Eurovision hopeful Brooke Scullion proved that star quality runs in the family on Friday's Late Late Show on RTÉ One.
The Co Derry singer performed Ireland's entry That's Rich on Friday night as proud parents Mark and Tracy and grannies Peggy and Sheila watched on from the audience.
We need your consent to load this YouTube contentWe use YouTube to manage extra content that can set cookies on your device and collect data about your activity. Please review their details and accept them to load the content.Manage Preferences
When talk turned to Brooke's grannies, the ladies took their moment to shine.
"Where do I start with Brooke?" said Peggy. "I did a lot of babysitting - and she put me through Hell!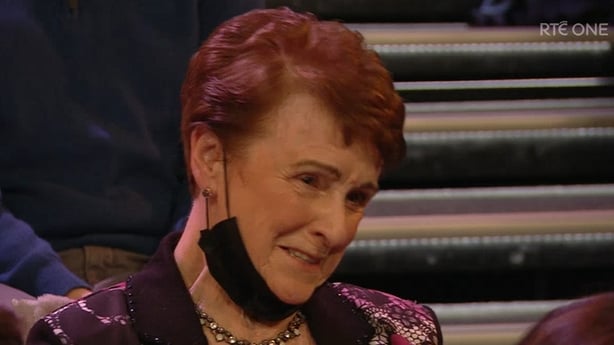 "She got so bad one night I chased her up the stairs with a coathanger!"
"Well, you're welcome to the Late Late Family Therapy Show!" offered Ryan Tubridy.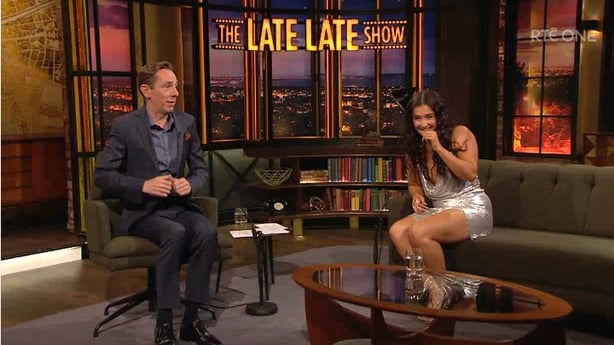 "Social services will probably be after me!" laughed Peggy. "She calls me the 'Waspy Granny'. She bought me a beautiful brooch - and it was a wasp!"
"It's all love!" said Brooke about her "brilliant" grandmother.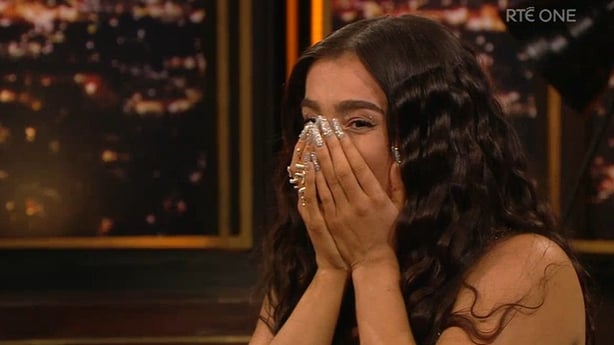 "She is a dote," added Peggy. "We love her and we're very proud of her."
"Are you going to Turin?" asked the host, looking ahead to Brooke's performance in the second Eurovision Song Contest semi-final on Thursday, 12 May.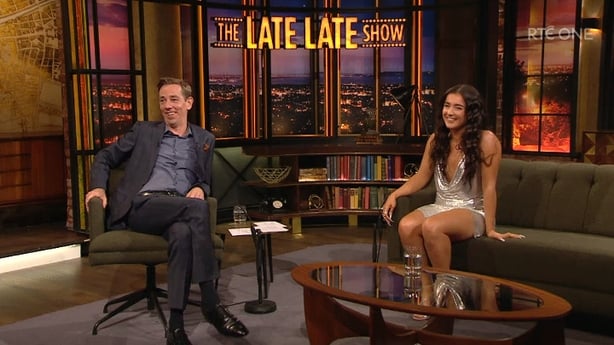 "I'm going to Turin, yes," Peggy replied.
When the host asked Brooke's other granny Sheila if it was "the same story" on Turin for her, Sheila misunderstood and replied: "Oh no, I never fought with her! Her and I got on very well!"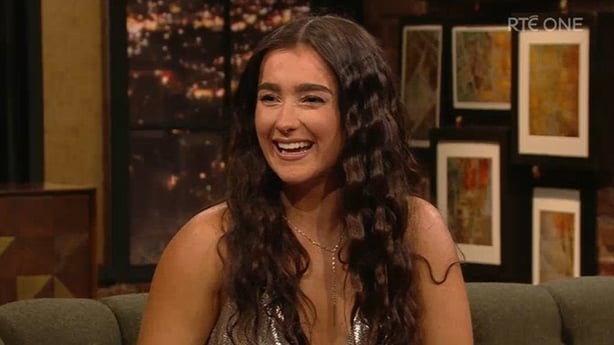 "Them two's in competition, you see," explained Brooke. "You're winning Sheila!"
Brooke's grannies will join her parents Tracy and Mark and "a posse of about 30" family and friends supporting her in Turin.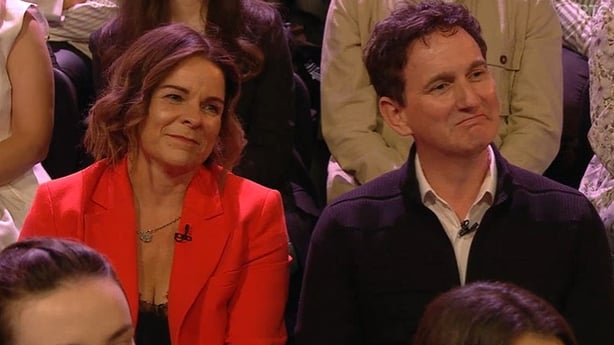 "I know Ireland has, like, a massive history in Eurovision and, for me, my main goal at this rate is qualifying," said the singer as she looks to a place in the grand final. "So to even get us back in the way of competing again would be my goal.
"I'm on the 12th of May. Actually, the UK can vote for me, which means that the North of Ireland can vote, which is a really, really strong position to be in."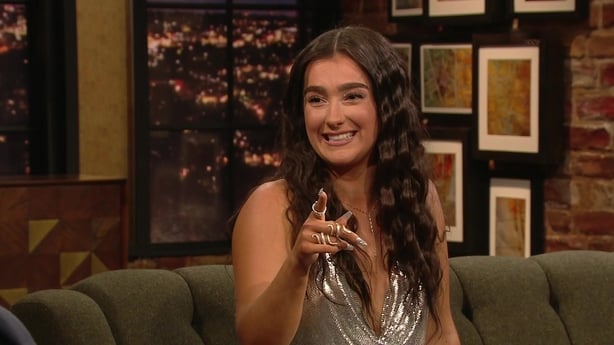 "It is going to be the best time of my life," she concluded. "It's going to go in the blink of an eye so hopefully people want to see more of me after."
The second Eurovision Song Contest semi-final will be broadcast live on RTÉ2, the RTÉ Player and RTÉ Radio 1 from 8:00pm on Thursday, 12 May.
Watch the interview in full on the RTÉ Player.