Nominated for five Oscars on Sunday night - including Best Picture, Best Actor for Will Smith and Best Supporting Actress for Aunjanue Ellis - King Richard is one of the great sports-meets-family movies.
It's the story of how Richard Williams (Smith), his then-wife Oracene (Ellis) and their daughters Venus (Saniyya Sidney) and Serena (Demi Singleton) created history in the early 1990s.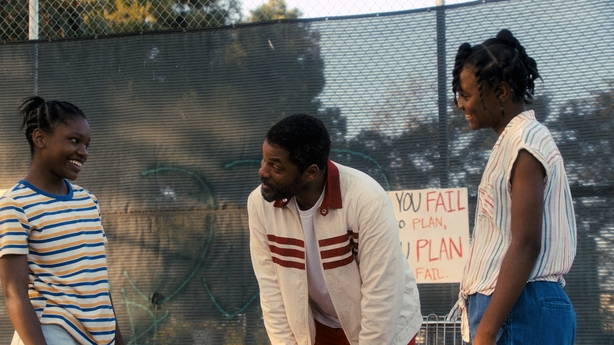 This is a film that will lift your spirits, replenish your sense of gratitude and leave you with lessons for the victories and defeats - however big or small - in your own life.

Just like his co-stars, Jon Bernthal is still buzzing from the effect King Richard has on people.
On-screen, he plays the real-life Rick Macci, a key coach in the Williams sisters' route to the big time. For the star of The Punisher and The Walking Dead, this is a very different role. In it, Bernthal gives one of the performances of his career.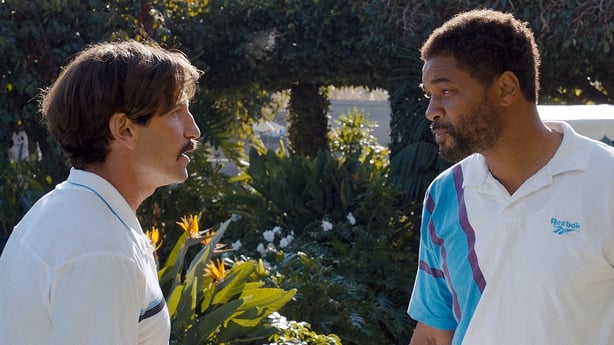 Here, he tells Harry Guerin why it was game, set and match from the moment he read the script.
Harry Guerin: In terms of a job spec, you're a father; you played pro sport for a time, and you know all about rejection starting out in a career. Which of those was the most powerful magnet pulling you towards King Richard?
Jon Bernthal: Oh man... Look, you are who you are and your heart is your heart, right? So it's all the above. I don't know that there was any one that was more than another.
But you're right: I read this and I really wanted to be a part of it and I fought for it. I'm really glad that I did. I love this character, I love this piece. I love the way that it told this story. I love that it told this story with a lack of sentimentality. I love that it was a meditation on family and on fatherhood, on youth sports in all its toxicity and all of its beauty. I love the journey of the film.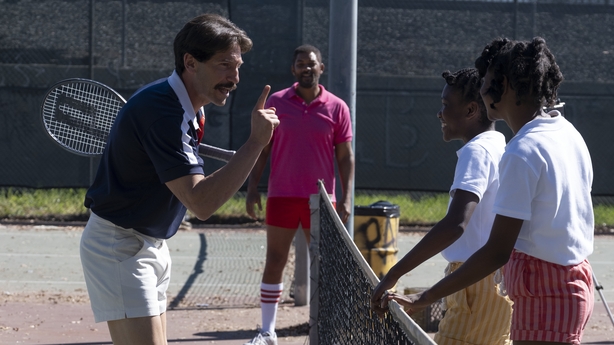 It's a character I really wanted to play. I'm super indebted to the coaches that I've had in my life. I love the idea of just playing a really, really good coach and not the kind of coach who's sort of like a taskmaster and a hardass. I've had those kinds of coaches - and they're great too! - but this guy was a guy who just exuded pure joy and pure love for the game and really loved his players, created an environment of joy and fun. He's a really, like, kind of outlandish character, so there's every reason in the world to do this!
The real-life Rick Macci, was there one thing above all others that he said about Venus and Serena Williams that surprised you?
There was a scene in the film that ultimately did not make it in where at the end of the film he's begging Richard to take the [sponsorhsip] money again. He says, 'Forget my 15%. I don't want any money. Do this for the girls. I love you. You're a great father. I love your family. Change their life - take the money'. And that's really what I based the whole character on. In retrospect, whether it's in the film or not in the film, hopefully you see that side of his heart and who he is. I love that.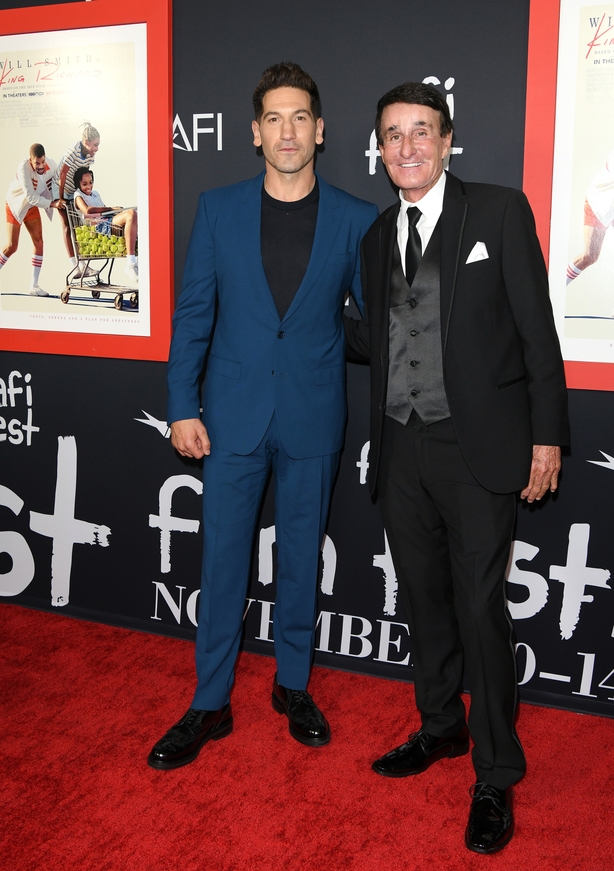 There's real parallels to this movie and, for me, the entertainment industry, I've always felt like an outsider in the entertainment industry. Believe me, many doors were slammed in my face starting out! I know what that's like. Then you get a little bit of heat and then all of a sudden everybody wants a piece, everybody sort of wants to be with you. And all of a sudden these same people that were ignoring you want to be your friend - and I know what that's like.
I love the fact that this guy was not just yet another guy who wanted a piece and who wanted to hang on. He believed in them, he believed in what they were about. He recognised not just the talent, but the grace and the beauty and the power of this family and, ultimately, he became a part of the family. He loved these two young women as if they were his own, and I thought that was a really beautiful journey and a really beautiful character to play.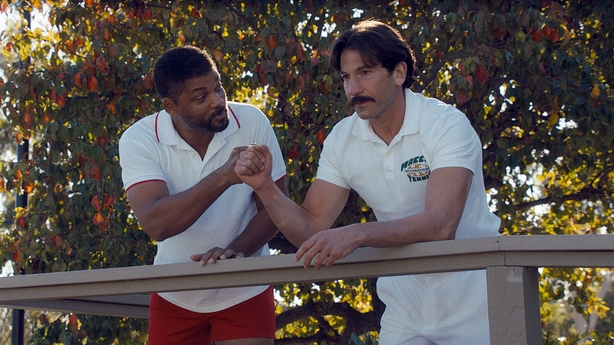 As a dad, did you pick up any parenting tips from making King Richard?
A tonne! A tonne! I found myself going home and telling my kids all the time, 'Hey, if you fail to plan, you plan to fail!' I think that's great.
I was able to bring my kids to the premiere - and that's very rare for me! Usually, my kids can't see the stuff that I'm in! I was driving them home that morning and we got to talk about the film. My son Bill, he's playing all these sports and he said, 'Dad, I can't wait for you to get home and you can start training me again. That's really my favourite thing to do. I love training with you. I love playing with you'. I said, 'I love playing with you too, man! Yeah, let's do that! Let's take a little time off from all these leagues and let's just you and me play'.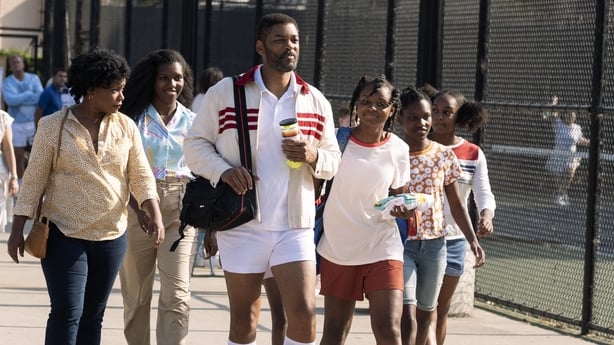 It's so important that connection, that joy. And also, I just think the power of family in all. It's so clear that this journey that these two young women went on, the support, the engine for that journey wasn't just Richard; it was their mom, it was their sisters. It was a true family affair.
I think when a family is committed to each other and they're committed to a task and they're committed to a mission, really, anything is possible. I think it's a beautiful message of this movie, delivered in a completely unsentimental way.
King Richard is available on Digital Download and Blu-ray. The 94th Academy Awards air live on Sky Cinema on Sunday, 27 March from 11:00pm. If you're not staying up, you can catch the ceremony at 9:35pm on RTÉ2 and the RTÉ Player on Monday.