Irish director Kate Dolan, who has made her feature debut with the chilling horror You Are Not My Mother, has said she was inspired by "dark and sinister" Irish folklore and her own personal experience when writing the film.
It is a unique, accomplished and unsettling piece of work. The film opens with an unforgettably unnerving scene before we meet our protagonist, the quiet, ill at ease teenager Char (Hazel Doupe). She lives with her mother Angela (Carolyn Bracken) and grandmother Rita (Ingrid Craigie), but it soon becomes clear all is not well under the roof of their suburban Dublin house.
Steeped in Irish mythology, the film effectively explores themes of mental illness and generational family trauma through the prism of horror.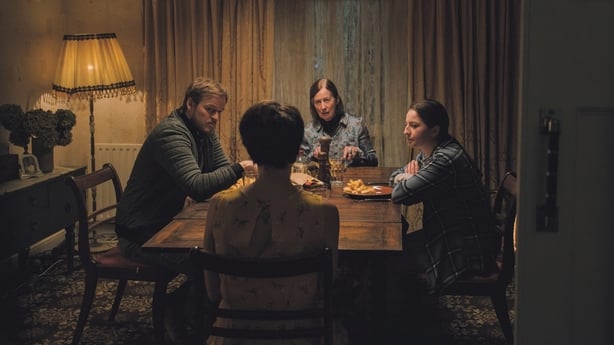 Speaking to RTÉ Entertainment, Dolan said of the inspiration for the story: "I was always really fascinated by Irish folklore and folk tales and myths and legends. As a storyteller, you just feel like there's so much rich material to draw from, particularly for the horror genre, because I feel like a lot of our folk history is quite dark and sinister.
"I've always been a big fan of horror films and novels and anything that was remotely spooky. It just felt like a no-brainer that my debut feature would be a horror film. I always wanted it to be since I was a kid, it just felt right."
The project was funded by a Screen Ireland scheme which aims to support and amplify new and emerging female filmmaking talent. Dolan, who was recently awarded the Virgin Media Dublin International Film Festival Discovery Award, said there is "a real taste for new perspectives in horror, especially as a woman" which she said was "really exciting".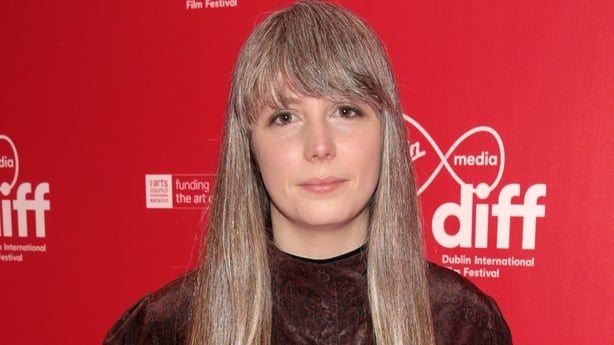 "Whenever you're making a film it's always going to be challenging even if you have a really big budget, it just scales up or down depending," she said. "We were really lucky that we had such a dedicated cast and crew, it felt like a team, you never felt like anyone was begrudging to have to come to work.
"There was a really great atmosphere on set and everyone was putting their best work into the film. I think performances sell a film, so I think we avoided feeling too low budget."
Casting three generations of this troubled, repressed family was key to the film's success. Float Like a Butterfly star Hazel Doupe was the first person to board the project. The 19-year-old Dublin actress was immediately drawn to the script, with Dolan describing her as "kind of a witchy person".
The director said she knew instantly that the talented young actress would be able to carry the film.
"It was a bit tricky because it was quite intense Covid times so you couldn't meet someone casually for a coffee, but we were very lucky that Hazel was the first person we went to," she said.
"I'd seen her in some other things and I knew she could deliver a really strong performance, for someone so young, that she could really hold the film together."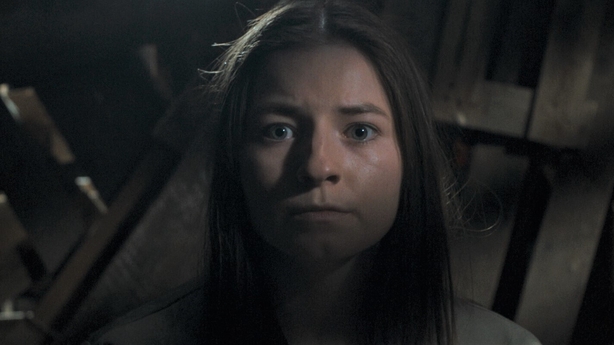 The filmmakers next chemistry tested Doupe with Carolyn Bracken, who plays the unpredictable mother Angela.
"Carolyn just really got it, she really understood how to play the duality of a loving mother but then has that more sinister and tragic side to her as well," Dolan explained. "After the chemistry test Hazel said 'That's her, she's brilliant!'
"It was just piecing the family together bit by bit and making sure that they worked as an ensemble. They're all brilliant and lovely people to work with as well, so enthusiastic and positive."
Dolan was full of praise for Smother and Dublin Murders star Bracken, saying she brought a "primal" element to the role.
In pre-production, the director wanted to choreograph a scene that involves an intense physical performance from the actress.
She explained: "I kept texting her [Bracken] saying 'do you want to send me some videos of stuff you're trying?' and she was like 'I would love to, but I can't get a minute away from my two boys and I'm afraid they're going to be too scared of me when I do it!'
"I thought, that's good enough for me, to know that you think they'd be scared of it, that's a good sign," Dolan laughed. "We got to the house location and she started showing me some of what she was doing and it was really primal, she let herself go and wasn't self-conscious at all which was brilliant."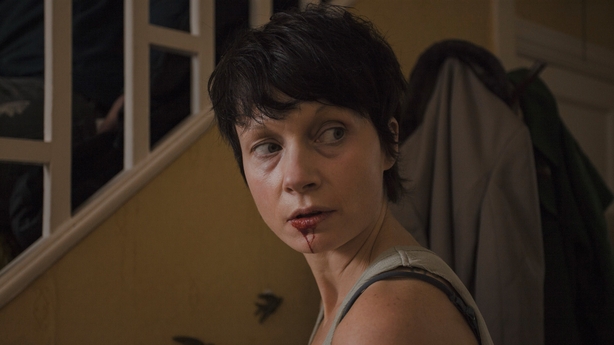 The film is packed full of strong female characters, but Dolan said it was "something that I didn't really think about" when writing the script.
"Because I'm a woman and I had so many women in my life - I was raised by a single mother, we lived with my grandmother, I went to an all-girl's Catholic school - there have just been so many women in my life who have been very influential.
"I think I was just bringing that to the script, my own personal experience."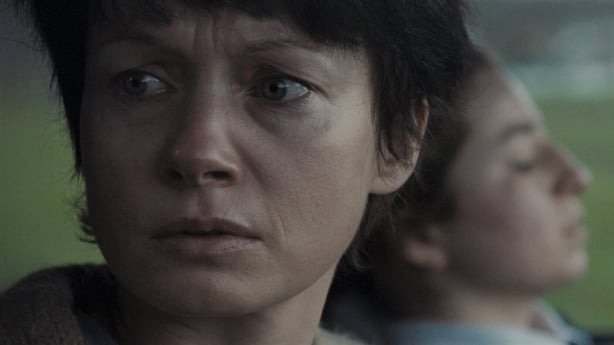 Dolan said she "definitely" wants to stick with horror for her next project.
"Horror is my happy place. During Covid on the worst days when I'd be feeling very worried about the world I would just stick on the Texas Chainsaw Massacre and that would soothe me," she laughed.
"I have the opposite feeling of horror that a lot of people do. I have a great respect for the genre, as a filmmaker it's a really creative genre to work in because you can take very abstract ideas and present them in really interesting ways."
As she prepares for You Are Not My Mother to be released in Irish cinemas, Dolan said she's feeling "really excited" although it's "kind of bizarre to see your film be in the cinemas that you grew up going to".
"So far Irish audiences and Irish press have been really supportive," she said. "I think there's a real sense in Ireland that when Irish filmmakers make something that everyone will try and get behind them and support the homegrown local talent."
We need your consent to load this YouTube contentWe use YouTube to manage extra content that can set cookies on your device and collect data about your activity. Please review their details and accept them to load the content.Manage Preferences
You Are Not My Mother is out in Irish cinemas on 4 March.